People say that in order to become an excellent leader, you need to be born as one – however, it's only partly true. It is very rare for a person to be born with all the necessary skills and the right mindset; that's why knowledge and experience are so vital to success. Leadership and management fields are no different here, no matter the organization or industry.
There are some incredibly intuitive people who seem to know all the essential answers without looking for them, and they indeed constitute the right material for becoming excellent leaders. However, the gut feeling is not enough; you will also need some specifics, e.g., strategies. The in-depth knowledge about the company and its people, as well as the right management techniques, are crucial to maintaining efficiency, productivity, and a good atmosphere within any team.
The traits you were born with or gained throughout your life are vital, but you also need to know how to use them to your and your organization's benefit. And that's when books and courses come in handy.
In this article, we share our list of the best books on leadership and management that we recommend, and you will also learn why we find them helpful for honing your skills.
Can you really learn something useful from a leadership book? Can it change the way you think and how you manage your team? Read on to find out!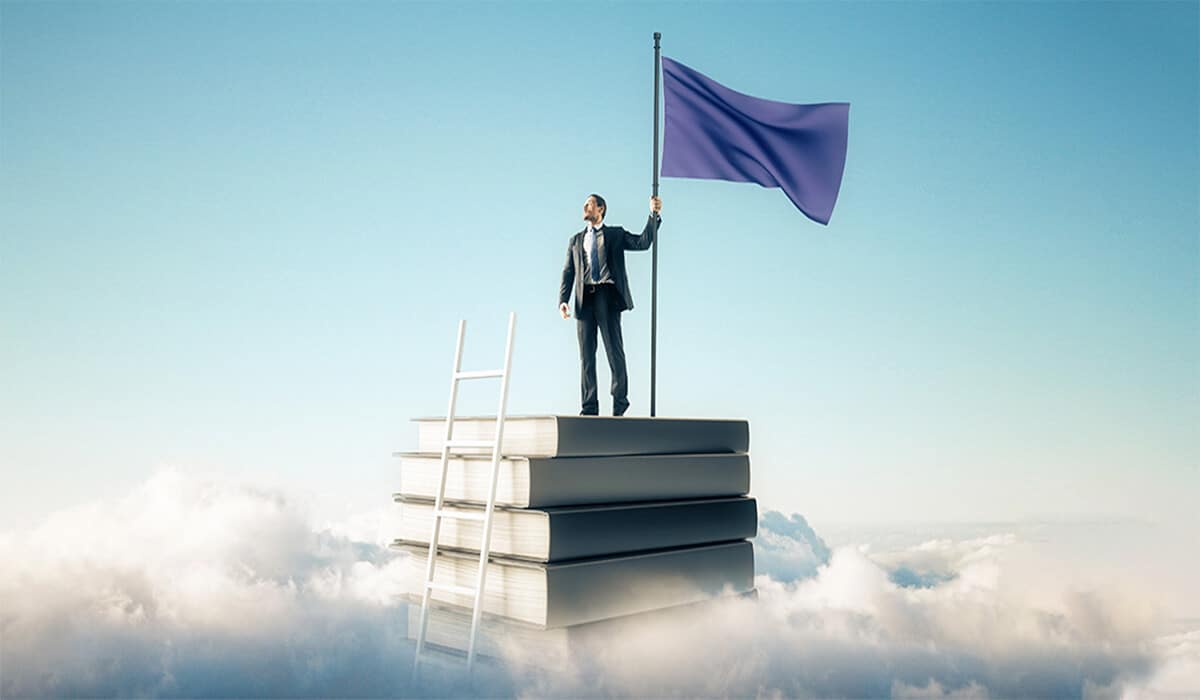 What Are Leadership And Management?
Leadership has nothing to do with position and seniority; sometimes, a leader may not even be a manager. Leadership means leading others to a common goal, inspiring and motivating people to achieve it. Of course, a good manager will need all the essential leadership skills to succeed, combining authority with affability.
Management, on the other hand, is simply the process of dealing with and controlling people, tasks, and other things involved in an organization's daily work. Every manager organizes the work, plans and distributes the tasks, as well as oversees the progress. It's highly helpful and more beneficial for an organization when a manager is also a good leader.
The Best Leadership And Management Business Books
1. On Becoming A Leader By Warren Bennis
Warren Bennis supports the same conviction we do – that leaders are made, not born, hence becoming in the title of his book. The book has been serving as a source of knowledge and inspiration for decades now, and you can still find a lot of useful information there. From the qualities of the perfect leader, through specific examples of successful people, to particular strategies, Bennis's book keeps educating more and more future leaders and managers.
2. First, Break All The Rules. What The World's Greatest Managers Do Differently By Marcus Buckingham And Curt Coffman
Precisely as suggested by the subtitle, this book presents different management styles based on the most successful leaders and organizations researched and analyzed by the authors. An advisory company called Gallup has studied over 80,000 managers to answer the most commonly asked questions and back the solutions with relevant data. The title comes from the conclusion that, even though there are many different management styles, all successful managers have one thing in common – they aren't afraid to first break all the rules (or at least some of them).
3. The 7 Habits Of Highly Effective People: Powerful Lessons In Personal Change By Stephen R. Covey
Covey's The 7 Habits of Highly Effective People: Powerful Lessons in Personal Change is even more advantageous due to the fact its content can be successfully applied to both your professional and personal life, as all areas can be affected by our bad habits. Though it was first published over 30 years ago, it keeps providing relevant solutions to daily challenges encountered by various individuals all around the world.
4. Lean In. Women, Work, And The Will To Lead By Sheryl Sandberg
Sandberg works as a Chief Operating Officer for Facebook, so she definitely knows what she's talking about when it comes to leadership and managing a team. It is undoubtedly the most popular business book among businesswomen, but male aspiring business leaders can also find it highly helpful. The author is yet another believer in the claim that you can become a good leader even if you're not one yet – it's all about perseverance, recognizing your strengths, and constantly working to improve.
5. Start With Why. How Great Leaders Inspire Everyone To Take Action By Simon Sinek
This is an excellent choice if you want to know how to inspire others and get people to do what you want them to – in a good way. According to the author, people rarely believe in a product, service, idea, or a person itself. That's why it's vital to show them the why behind it. Sinek provides a variety of real-life examples to back up this claim and reveal what truly inspires others – we tend to follow reasons and motivations.
6. Leaders Eat Last. Why Some Teams Pull Together And Others Don't By Simon Sinek
In this book, Sinek focuses on the topic of leadership sacrifices. The author convinces his readers that a good leader needs to be able to take a bullet for their team. Because of its tone of voice and a chapter about managing millennials, it is a must-read for all managers who want to lead and inspire this generation of workers while coming from another.
7. How To Win Friends & Influence People By Dale Carnegie
Though it was first published in 1936, it continues to rank high on the bestsellers lists worldwide. The book remains relevant when it comes to how the author presents his claims and tips on persuasion, effective communication, career paths, and progress, as well as the influence we can have on others. Carnegie was a pioneer in the field of self-development, and he's still a go-to author for everyone who wants to improve themselves.
8. Drive: The Surprising Truth About What Motivates Us By Daniel H. Pink
If you think that most employees and business owners are motivated by money and profit, according to the author of this book, you are gravely mistaken. In the 21st century, it is no longer enough to earn well for a person to stay productive and efficient. So, what are we really after? While reading this book, you will learn more about the need for independence, improvement, progress, and looking for a greater purpose in life.
9. Good To Great. Why Some Companies Make The Leap… And Others Don't By Jim Collins
Collins's book is probably the best option if you're looking for a detailed case study that will provide you with specific solutions and traits shared by the most successful organizations (and those typical for the failed projects). The author and his fellow researchers focused on 11 elite companies that have performed exceptionally well in the last years, going from good to great. No wonder it's very often considered to be a must-read for every aspiring leader and manager.
10. The No Asshole Rule. Building A Civilized Workplace And Surviving One That Isn't By Robert I. Sutton
Unfortunately, many people still associate being a good manager with being strict, harsh, and demanding, very often excessively so; others may simply tolerate bullying behavior, especially when the bully happens to deliver excellent results. In this book, the author deals with how to be a great leader and manager but also how to create a healthy working environment. It turns out that it's not worth keeping a bully, even if their work performance is top-notch, as they have too great an influence on others.
11. Leadership And Self-Deception. Getting Out Of The Box By The Arbinger Institute
Whether we admit it or not, we all tend to stick to what we already know. People are more likely to look for ways to confirm their notions or back up their beliefs and convictions than to stay open-minded, and this book helps to look past all of it. Because once you get out of the box that you're familiar and comfortable with, you will discover a brand new world of ideas and solutions.
12. Primal Leadership: Unleashing The Power Of Emotional Intelligence By Daniel Goleman, Richard Boyatzis & Annie McKee
This book has popularized the notion of emotional intelligence that the business world can't do without right now. Long story short, the most inspiring and admired among all leaders work through emotions. Yes, strategy, knowledge, and planning are vital and important, but they won't allow anyone to truly inspire other people. An emotionally intelligent person knows how to awaken the right emotions and how to use them to everyone's advantage.
13. Emotional Intelligence: Why It Can Matter More Than IQ By Daniel Goleman
If you have liked the previous book and want to explore the topic of emotional intelligence more, this is a book to turn to. The author explains why being emotionally intelligent is actually more important for a leader (or even a regular individual) than being bookish smart. With the help of psychology, research, and neuroscience, he presents readers with examples and explanations of why high IQ can be more harmful in some instances.
14. Management And Machiavelli. An Inquiry Into The Politics Of Corporate Life By Antony Jay
The Prince, written by Niccolò Machiavelli, is probably one of the absolute classics when it comes to politics and business. Due to its relevance, it comes as a surprise to many people that he wrote his book in 1513. While you can indeed find some inspiration there, it might be a better idea to read Antony Jay's book, which reframes corporate life in terms of the politics of Machiavelli's times.
15. The Art Of War By Sun Tzu
Next to The Prince, The Art of War is one of the classics among the texts on leadership and strategy. It's an ancient Chinese military treatise written over 2,000 years ago, allegedly by Sun Tzu, a Chinese General; the book focuses on warfare, military strategy, and tactics. Since then, it has been widely analyzed and successfully applied to military thinking, legal strategies, business, strategic thinking, and so on.
16. The Five Dysfunctions Of A Team: A Leadership Fable By Patrick Lencioni
In order to become an inspiring leader and excellent manager, it's not enough to learn how to be one; it's also beneficial to know what you should avoid. The Five Dysfunctions of a Team: A Leadership Fable by Patrick Lencioni focuses on that exactly. The author analyzes the main five problems that leaders all around the world struggle with to help you deal with them or prevent them from occurring in the first place. Additionally, it's simply a good read, as it's constructed and written as a fable.
17. Leading Change By John Kotter
Every company that wants to stay in business in today's world needs to adapt constantly. Due to the development of technology and ever-changing markets, everyone has to stay up to date and introduce changes. In Leading Change, the author presents a universal 8-step process for implementing and dealing with changes. Great leaders need to inspire, ensure safety, and manage the whole process as smoothly as possible.
18. The Lean Startup: How Today's Entrepreneurs Use Continuous Innovation To Create Radically Successful Businesses By Eric Ries
This is the most commonly recommended book for people who want to get into business for themselves and run a company. The author presents a detailed methodology aiming to discover the actual needs of your potential customer base – and to do it as quickly as possible. The book also contains instructions on how to track and identify your progress, even when it's not evident. According to Ries, it's better to start as soon as possible and learn from experience instead of hoarding money and researching markets for years.
19. The 21 Irrefutable Laws Of Leadership: Follow Them And People Will Follow You By John C. Maxwell
John C. Maxwell is a widely-known leadership expert who's published dozens of books on the topic. In The 21 Irrefutable Laws of Leadership, the author presents these laws backed by real-life examples, studies, and thorough analysis. Once read, understood, and applied, these laws can help you become a much better leader (if you're determined enough) that your team (and other people) would like to follow gladly.
20. Back To Human: How Great Leaders Create Connection In The Age Of Isolation By Dan Schwabel
Due to the development of technology, the world is connected like never before, yet people seem to be drifting further apart from each other. In this book, Schwabel shows how a good leader should be able to use the wonders of modern technology but also know how to keep different teams together, which is crucial, especially when considering the growing number of companies working remotely.
How Can Leadership Books Be Helpful?
When it comes to leadership and management books, it is not enough to simply get a book and read it from cover to cover. You need to read it right to actually benefit from its content.
But first things first – why should you even consider including reading into your journey to improved leadership?
Most importantly, people are driven by the results – even the potential or promised ones. The majority of authors of these books are successful people who share their knowledge and experience that has helped them reach their goals. What's more, they provide almost tangible examples and specific solutions. So, even though you are the one who needs to do all the work, you know where your hard work will eventually get you.
All this will put you in the right mood. You will feel good about the fact that you have taken action, which will inspire you to persist.
Moreover, these books often present notions and ideas that aren't unknown to us, but a regular individual can't systematize this knowledge independently. A good author will simply help you connect the right dots in the right way. In the end, if you want to lead others, you need to learn how to lead yourself. That's precisely what you do by reading and self-developing.
What's more, the best leadership books will help you reflect on yourself and become more self-aware. As you'll be reading about someone's experience and tips, you will naturally relate to this, considering and evaluating your own knowledge and behavior.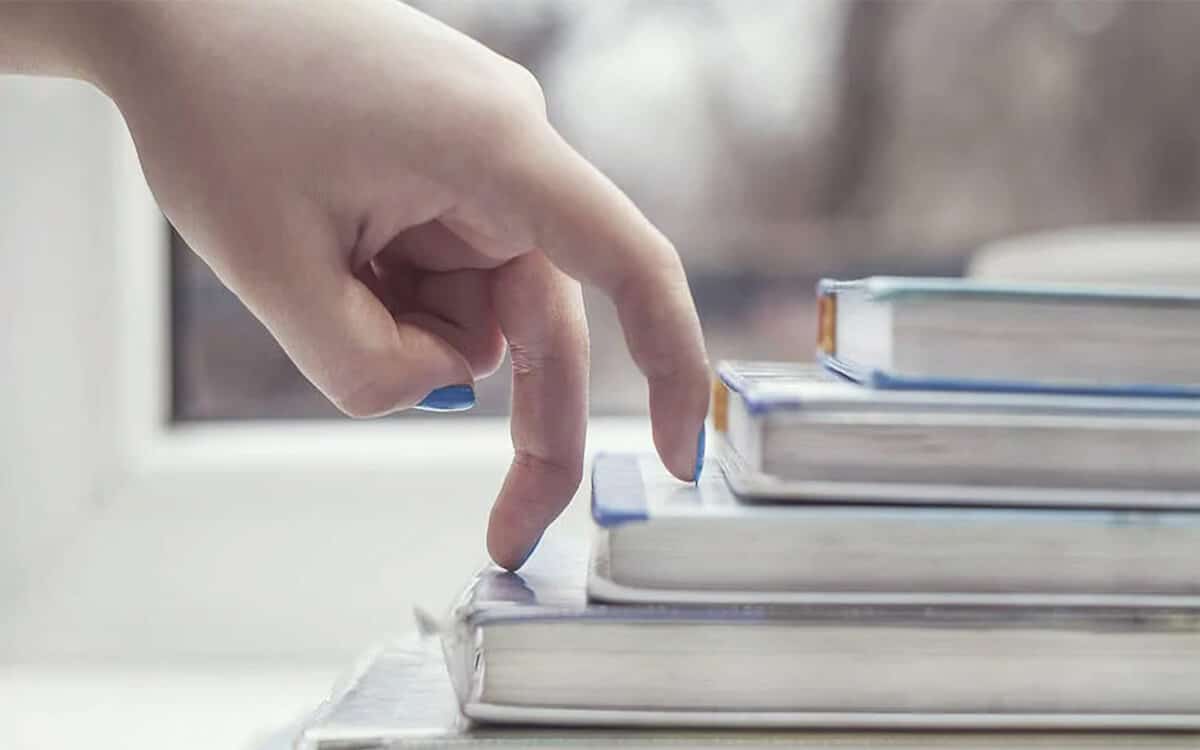 How To Read A Leadership Book Effectively?
In order to read a leadership book effectively, you might want to implement at least some of the following tips:
Before you even start reading, consider what you already know on the topic and what you would like to know – recognize the reason why you have decided to read this particular book.
While you're reading, ask, and wonder even more. Take small pauses to digest what you've learned after each section or chapter. Has this answered some of your questions? Has it raised more questions? What have you learned? When you evaluate what you're reading, it's more likely to stick.
Take a holistic approach. Don't separate each section from the rest of the book or even the field. Make the proper connections. How is this chapter linked to the previous ones? What do you know about this subject that you can apply here? Can you relate to it on a more personal level?
Take notes. Just like during a lecture, note down what's really important – the core ideas, main points, interesting claims. Be sure you're able to translate a book into your own words. Organize the notes to your liking.
If you get to a more difficult part, make sure to give it more of your attention – you can even look for further reading on the matter, write a summary to gather your thoughts, or simply analyze it more carefully, for example, with a dictionary at hand.
Once you've read the book, reflect on it. What have you learned? Have you found what you wanted? What's missing? What's the vital thing you remember about the book? Compare it with your notes and expectations you had when you started reading.
Conclusion
As you can see, there's a wide variety of business books, management guides, case studies, and leadership books that can help you become a better leader and manager, employer, or employee. Whether you want to know what the most excellent managers do differently or similarly, why some companies go from good to great, make the leap and others don't, or explore the topic of company culture or emotional intelligence, you will easily find the best books that will provide the relevant information.
The importance of experience and certain soft skills cannot be overestimated, but all knowledge needs to be systematized in order to truly bring benefits. All great leaders and managers realize that, and it would be difficult to find one who openly claims to do no reading at all.
According to Adam Grant, an indisputable expert of organizational psychology and the youngest tenured professor at the Wharton School of the University of Pennsylvania, "leaders who don't have time to read are leaders who don't make time to learn."
So, if you genuinely want to inspire your team members and lead them to success, make sure to work on your reading list and include the best leadership books, among other genres.