In this article, you'll find the best books on starting a clothing line.
But before that, here's a personal story.
My first business was actually a clothing line (see image below) and I'll tell you what, it is so much harder than it looks.
The truth is that there is just so much to learn when you're starting a fashion label or clothing line.
In this article, I'll go over some of the best books for starting a fashion label. There is some great advice in these books, and I wish I had read them when I first started my label.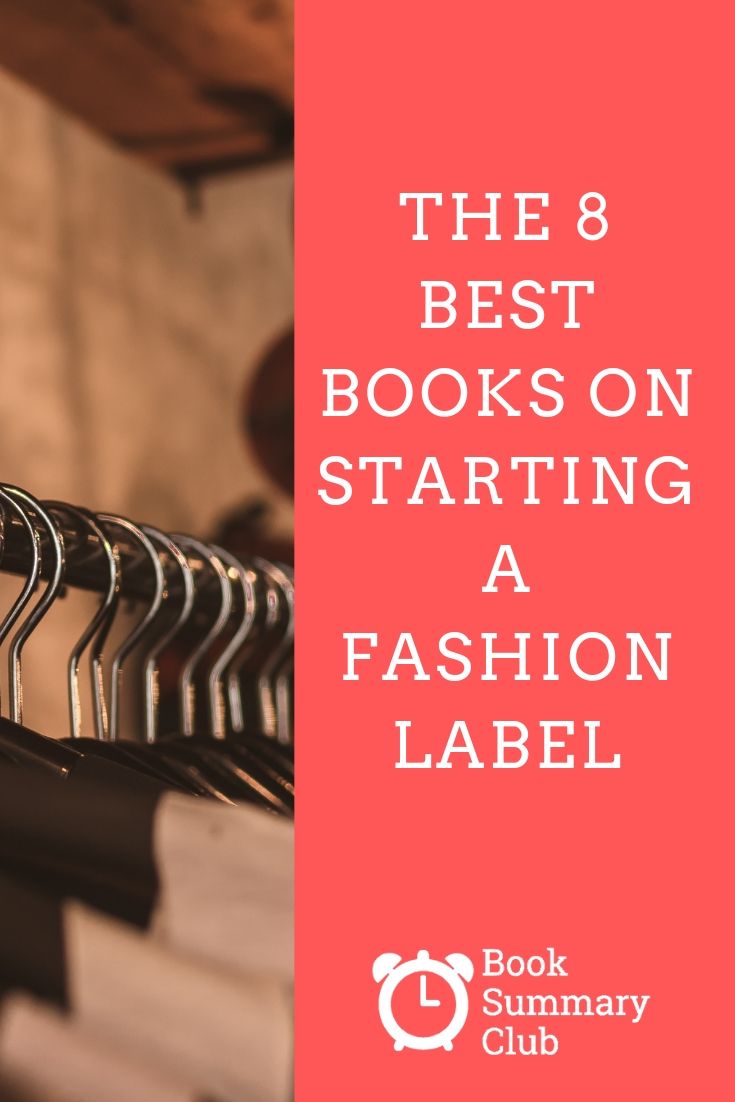 The 8 The Best Books on Starting a Clothing Line
Below you'll find our eight selections for books on starting a clothing line.
Keep in mind, you'll have to read more than one of these to fully get your ideas down-pat.
The Ultimate Guide to Starting a Clothing Line by David Codamo
If the idea of launching your own t-shirt line fuels you with excitement, this book can guide you on how to go about that. It's written by David A Codamo, who is a digital marketing entrepreneur, a creative catalyst, e-commerce specialist and industrial designer.
The information provided in this book is drawn from the author's real-life experiences and extensive interactions in the t-shirt culture.
In the past, the author has helped several entrepreneurs launch their clothing lines successfully. Thus, his goal with this book is to help you achieve the same financial security by creating your own clothing line.
How to Start a Clothing Company by Taylor Mansfield
If you're looking for a book that will help you create a clothing brand from scratch, this book is your best bet.
Although there are dozens of books that explain how you can start an apparel company, Taylor Mansfield's is definitely a unique read. The author has taken all the relevant information and presented it in an easy-to-read format.
If you scan through the book, you'll notice how Taylor ingeniously incorporates best practices to assist you in your clothing line venture. The author teaches you how to:
Organize your clothing line company
Create a solid and reputable brand for yourself
Leverage different business models to achieve your goals
Create a website with Shopify
Find the ideal manufacturer; whether you're searching locally or overseas
Market your products (whether you're on a limited budget or not)
You can read the book's reviews or check the latest price on Amazon.
Clothing Line Startup Guide: How to Start And Grow a Successful Clothing Line
Clothes are a basic necessity, which is why the textile industry is a highly profitable one. Unfortunately, not everyone who ventures in this sector succeeds. Written by Brian Cliette and Briana Stewart, this book aims to explain why some clothing lines fail and others succeed.
The author also points out that entrepreneurs can be more successful by leveraging two things: one, the news in the fashion industry and two, meaningful relations with owners of bigger clothing stores.
Some of the concepts covered in detail are:
The fundamentals of starting a clothing line
The process of establishing a legal entity for your clothing brand
Tips to deal with failures
How to analyze your competitors
Apparel Manufacturing: Sewn Product Analysis
Apparel Manufacturing, which is now in its 4th edition, explains the ins and outs of the textile manufacturing industry.
More specifically, Ruth E.Glock (the author) has provided both a conceptual and theoretical framework of apparel manufacturing. With this information, she hopes to lay a good foundation for fashion entrepreneurs and experts alike.
The details provided in this book are drawn from the author's experiences and advice she received from other professionals and even industry trade associations.
Some of the concepts covered in this book are:
How the apparel industry is structured
Marketing techniques used by apparel firms
Merchandising process
Standards and regulations in the apparel manufacturing industry
Honestly, the book isn't cheap but can save you thousands of dollars easily.
Fashion for Profit by Frances Harder
An important trait that every fashion enthusiast ought to have is creativity. This is what leads to an increase in quality and value for money. It also enables clothing firms to achieve brand identity and individuality.
But as Frances Harder explains, you need a lot more than creativity to run a successful clothing line.
More specifically, nurturing an idea from the concept stage to what you ultimately present to a consumer involves a series of steps. In Fashion for Profit, Frances guides you through each one of these steps.
The information included in this book is so useful and comprehensive that it's been used by a number of fashion schools.
Better yet, it comes with a 2-hour video tutorial that features: Frances Harder, Pam Roberts- PR & Marketing Professional, Greg Wiseman -an attorney, and Hanna Hartnell -a designer and store owner.
How To Start Your Own Clothing Brand by James Ross
In under three years, James Ross managed to develop his apparel company into one of the most popular brands in the U.S. It is this experience gained over the years that he shares in this book.
However, don't assume that it's purely theoretical. This read provides a real inside look at the development of a clothing line from the ground up. More specifically, the 1000-page book blends illustrative images with easy-to-understand details.
Apparel Entrepreneurship by Ana Kristiansson
Apparel Entrepreneurship is a must-have for anyone planning to launch their clothing line. Its enlightening, but it's also very inspirational; hence it will help you stay on the right path and succeed in your textile venture.
Written by Ana Kristiansson, the book contains hands-on resources, business knowledge and actionable steps you can employ to run a successful brand. The author has also included indispensable advice, tips, and tricks, which one can only learn through experience and not from attending school. 
The Ultimate Guide To Starting A Clothing Line by Michelle Sackson
For a detailed guide on how to start a clothing brand, Michelle Sackson's book is a great buy. It provides comprehensive information on what you need to do to become a successful clothing company owner.
This includes details such as: how to plan for your clothing line, how to decide the specific apparel you'll specialize in and how to make wise business investments.
According to Michelle, another thing that helps one be successful is establishing networks with people in the textile industry. Thus, she's outlined steps you can take to form a meaningful network.
Final thoughts
When starting as a fashion entrepreneur, there is a lot to learn. Reading the best books on starting a clothing line will have enough information to get even complete novices on the road to success.