The Contributors
We've worked hard to gather all these influencers who are successful in their own way. The one thing they have in common is that they all read and are always striving to get better. We're happy to have some really big names on this list. We even have authors on this list that other influencers recommended on this list.
Here Are The Influencers With A Shortcut To Their Answers:
Click to see list of Influencers
The Top 16 Books With The Most Votes
Here are the top 16 books based on books picked. The reason it's 16 is because these are the books with over 3 picks by our experts. Hope you enjoy the list!
Ted Rubin
Neil Eneix
Ramesh Ranjan
Adeposi Okupe
Carly
Akshay Dhiman
Robert Lee
Eric Kasimov
Henrik Edberg
Sean Russel
Klaudia
Cathy Taughinbaugh
Stephen Parato
Andrew Schrag
Takis Athanassiou
Jacob Merkley
Marley Majcher
Amir Ghannad
Farnoosh Brock
Cynthia Sue Larson
Jane Duncan Rogers
Simon Henderson
Jessica G. Ferrer
Dawn Leaks
Dorothy Tannahill-Moran
Tia Sparkles
Siobhan Sudberry
Gretchen Hydo
Michelle
Michiel C. Laubscher
Dhruvil Shah
Bobby Ong
Vishnu
Ajay Mishra
Miguel B.
Jen Williamson
Baya Voce
Katie Dalebout
Megan Lyons
Krysta Lynn
Benny Hsu
Saikat Basu
Jasmine Watts
Tiffany Huebner
Kerrie McLoughlin
Kevin Halloran
Michael Sliwinski
Shawn Kinkade
Marelisa Fabrega
Tomas Laurinavicius
Scott Sery
Jon Haws
Kayla Lewkowicz
Michelle Bondesio
Emily Davis
Syed Irfan Ajmal
Karan Chopra
Andrew Merle
Ben Austin
Ravi Raman
Ilpo Karkkainen
Dana Claudat
Ellen Bard
Jessica Mehring
Please leave a comment at the bottom of the post and let us know if you agree with the top books, your favourite authors and which influencer brought you here!
Henrik Edberg
It's more clearly explained what he shared in his bestseller The Power of Now and it expanded upon the ideas in that book. And it was the book that changed my life by helping me to live in the present moment, to accept what is and plenty more. Simply, this book helped me to make big change within and to live a lighter, happier and more peaceful life ever since I read about 9 years ago.
Erin Falconer
My favorite self improvement book is Malcolm Gladwell's 'The Tipping Point.' I love how the responsibility of getting good, better or best at something is put squarely in the individual's hands, taking away all excuse for excuses. It also breaks down, how if you're not willing to do the work, maybe you've been tricking yourself into a false passion, or the idea of something as opposed to the actual thing it is your going for. I say all the time that it is the inability of people to actually do the real, tough hard work (and get out of their heads) is the crux of all great self-improvement set backs – and this book highlights this point, eloquently, bluntly and with fabulously interesting examples!
Ted Rubin
The best book on self development, developing relationships and the most valuable social media book ever written was published in 1936… How to Win Friends and Influence People, by Dale Carnegie. Simply put it is all about Return on Relationship™ and how to get it, and give it. Return on Relationship™, ROR and hashtag #RonR… simply put the value that is accrued by a person or brand due to nurturing a relationship. ROI is simple $'s and cents. ROR is the value (both perceived and real) that will accrue over time through connection, loyalty, recommendations and sharing… and is used to define and educate companies, brands, and people about the importance of creating authentic connection, interaction, and engagement.
Ophira And Tali Edut, The Astro Twins
One of our favorite books on personal growth (with a cosmic twist) is Jan Spiller's Astrology for the Soul . It talks about the north and south nodes in the birth chart, which are the "destiny points". The concept is that we all bring in karma and things we've mastered from past lives. After all, how can you explain someone who can sit down and play piano by ear or is born a math genius? That can be pinpointed by the south node. But we also have a karmic "job" or learning curve, called the north node, which is a new set of skills and self-awareness that we came to develop in this lifetime. This book speaks so compelling about what the nodes are here to teach us—it left our jaws on the floor. Whether or not you believe in past lives, it explained so much and put our struggles in perspective, framing them as a karmic journey rather than a senseless uphill battle.  
Farnoosh Brock
The Untethered Soul will stay with me forever. The first time I saw this book was at a previous yoga teacher's studio. It took me 5 years to find my way to reading it, or rather, listening to it and I have to say that the narration was key to how much I LOVED loved loved this book. Peter Berkrot does a remarkable job of enunciating and pausing and emphasizing and storytelling … oh my god, it felt like he was right there in the room or in the car next to me, reading me every word, every sentence, every chapter and making me pause and think. Fantastic job of narration! The Untethered Soul did not disappoint one bit. I have to admit, the first couple of chapters are very deep but soon, it took on a more practical approach. What Singer teaches in this book takes a lifetime to absorb, these powerful concepts of LETTING GO, being in the moment, living with love, choosing happiness, and seeing the miracle in being alive. As I get older, I am far more interested in the exploration of the inner space and going inward and understanding how much lies behind the surface of my body and skin has been the most fascinating journey. Training and retraining the mind and body to respond with more JOY to life, that alone makes this the most incredible journey.
Andrew Schrage
It's different from the rest because although it's known as a classic in its realm or genre, it's never really been mimicked. It gives you a comprehensive look at what it takes to truly become successful as an individual, a small business owner, an entrepreneur, or anything else for that matter. It talks about things like the importance of being proactive in everything you do, why it is important to prioritize things that need to get done as far as what is urgent and what can wait, and how to live a life that is productive but built for sustainability as well. And it also broaches the importance of being a good listener, which is an essential quality in just about anything you do.
Ivan Widjaya
The latest motivational-inspirational book I read is Brendon Burchard's The Millionaire Messenger. It's a personal-growth-slash-business book that caters both my interest in business and personal development. Unlike some other titles in the similar genre, this book is not a "ra-ra" style book. In the book, Brandon shared his "before-famous" life, including surviving his accident, receiving the second chance to turn things around, and eventually finding success through his mentoring and speaking gigs – and teach us the ins-and-outs of the industry.  A must read for those who want to change their life and others.
Pam Grout
I'm rather partial to my own book, E-Squared, the international bestseller that has been translated into 40 languages. It's different because it offers nine real-time experiments, set up with lab report sheets, to test the laws of the universe. It's funny and easy to read. I get emails every day from readers who try the experiments. They usually start with "You are NEVER going to believe this!"
Laura And Mark Tong
I cannot name one book because every book I have read has either shown me things I never knew or made me question what I thought I already knew. And in their own way, they have all been equally valuable. And I have so many more I want to read. If pushed however, I'd have to say Dr Seuss has some of the best self-improvement books around:)
Marelisa Fabrega
I highly recommend "Mindset: The New Psychology of Success", by psychologist Carol Dweck. Dr. Dweck explains that instead of believing that intelligence and talent are fixed traits, everyone should develop a Growth Mindset. People with a Growth Mindset believe that abilities and talents can be cultivated through instruction and practice.
Chris Guillebeau
Mountains Beyond Mountains by Tracy Kidder. The best self-development will get you out of yourself. 🙂
Luminita Saviuc
Not sure if this falls under this category, but this book, The Dark Night of the Soul by St. John of The Cross is one of the most amazing books I have ever read. This book came to me while I was going through my own dark night of the soul and it helped me to make sense of what I was going through.(I tried finding answers to the many books and courses present out there, but none of them could tell me what was happening to me, and this book was the only one who did.) It's a great book that will give you strength and will help you to keep on going when you no longer want to.
Benny Hsu
It's different because it talks about the basic principles of success. He doesn't share hacks to get happier in 7 days or be rich in a month. He shares the real habits of successful people like what they do and how they think. That book helped me change my mindset. I realized I needed to be more patient and not always expect instant results which always doomed me.
Dawn Leaks
There are so many excellent personal development books out there but I have to say that the one that always sticks with me is The Four Agreements by Don Miguel Ruiz. It's different from other books because it's short, to the point, easy to understand and easy to implement immediately. And once you start practicing the four agreements, you see an immediate shift in your life.
Alyson B. Stanfield
If I had to pick just one book, it would be Jack Canfield's book, The Success Principles. This served as my bible when I started my business because its emphasis is on mindset rather than strategy. Over the years, I've learned that an entrepreneurial mindset is far more important for success than any strategy you can learn.
Phoebe Lapine
Gluten-Free Chef And Author Of The Wellness Project
I truly believe that we are all creative beings, and yet our creativity is the root of so much fear. This book has no modules or exercises or how-to's. Gilbert is a story-teller (one of the world's best) and her tales of courage under creative fire are will help anyone face down their own demons. Every time I feel fear rear its ugly head, I open this book.
Tomas Laurinavicius
The book has transformed my thinking. It showed how many times I gave up in life because of the fixed mindset. The book is full of inspiring stories with thought provoking theories designed to improve your attitude in life. I recommend this book for people looking for extraordinary growth in all areas of life.
Sean Russel
Best book on self-improvement I ever read is called Power of Now. Why? It made me realize that happiness can never be found in the future. You can do all self-development you want but if you don't understand that you will never feel like you arrived, so I believe that this is one of the most important pieces of insights to understand!
Bron
Reading Gretchen Rubin's Better Than Before was a game-changer for me. The book is about habits and motivations and is packed with really useful ideas for changing both. Identifying my tendency has really changed my approach to things and I feel more in control of my habits and life in general (Rubin has a new book coming out which focuses exclusively on the four tendencies)
Cynthia Sue Larson
This book takes readers on an experiential journey into seeing and feeling how we are not our thoughts and feelings, but instead observers of thoughts and feelings passing through. And as soon as we do that, we're beginning to make a shift that can transform our lives.
Bud Bilanich
My favorite self development book is the first one I read: I'm OK- You're OK, written by Thomas Harris and published in 1967.  I read it in 1969 when I was in college. I'm OK-You're OK delves into the theory of transactional analysis.  But it does so in an easy to read and non-theoretical manner.  Dr. Harris created a simple two by two matrix that lists four life positions: 1) I'm OK-You're OK, 2) I'm OK-You're Not OK, 3) I'm Not OK- You're OK, and 4) I'm Not OK-You're Not OK.  He explains that human communication suffers when participants in a conversation come from any position other than the first one. This book has helped me greatly.  When I am feeling in a one down position, I remind myself that I'm OK.  When I'm upset with another person, I remind myself that he or she is OK.  This life stance has helped me work through some potentially difficult interpersonal conflicts.
Richard Darrel
I have read countless books on the subject of self-development, however, I could not pick a book that is better than the rest. I would say that the best self-development advice anyone could ever get is that every single step, significant or not, towards success, is a step you have to take. Things will sometimes progress slowly and sometimes fast, both are equally important to one day reach your goal. Success doesn't exist without either of the two. A step forward will always be a step forward.
David Zinger
The best self-development books were the ones I read when I needed them. There is no best book for me, but right now I like Pema Chodron's book, When Things Fall Apart: Heart Advice for Difficult Times. It seems real to me and embraces all of life from warts to wonderment.
Kerrie McLoughlin
Essentialism by Greg McKeown is different from any other self-development book I've read because it encourages you to rest more, play more and do less to accomplish more. It's like a personal organizer for your life and it'll really make you evaluate how you see everything.
Kevin Halloran
I have found Essentialism: The Disciplined Pursuit of Less by Greg McKeown vital for my self-development. We have never had more opportunities or distractions in life. If we don't learn to say "no" to lesser things, we will never truly say "yes" to the greatest.
Adrian Swinscoe
Adrianswinscoe.Com – Best-Selling Author And Consultant
The book is like no other. It's short, visual and a real shot in the arm. I can't remember the number of times that I have recommended this book to people. Like the book, I'll keep my recommendation and reasons very short: Buy it, read it, read it again, think about it, do something about what you learned and then consider giving it away to another deserving soul.
Kelly Exeter
Hard to narrow this down to just one, but I would say Gretchen Rubin's Better Than Before. It's all about effective and long-lasting habit formation. I nearly didn't read the book because I'd already read so much about habits and couldn't see what else could be added to the conversation. What Gretchen added was her genius 'Four Tendencies' framework that explains why some people find it easy to make new habits and why some really struggle. This has been a game-changer for so many people I talk with and I can't wait to read Gretchen's next book which is all about those Four Tendencies.
Neil Eneix
It's difficult to choose one self help book that stands above the rest since there are so many good ones. My personal favourite is still the classic, "How to Win Friends and Influence People" by Dale Carnegie because of the focus it puts on empathy being key to success and personal development. In order to move forward personally, you have to understand how to engage others toward moving forward with you.
Saikat Basu
The "best" self-development book I have read? Hmm…difficult to choose one. But, let me pick the one book which I have actually implemented in my own life the most. The Compound Effect: Jumpstart Your Income, Your Life, Your Success (By Darren Hardy). I know how radical transformation can be. This book cuts through most of the B.S. and says it like it is — "You will never change your life until you change something you do daily. The secret of your success is found in your daily routine." We know it. But we need this as a reminder every single day.
Tim Moss
It focuses on setting small, daily habits to help you achieve big goals. I'm using it to train for an ultramarathon (by running and stretching twice a week) and write a book (by writing for an hour on my lunchbreak, four times a week). The latter discipline has got me to 80,000 words over the last 12 months.
Joel Brown
My top Self Development book is "The Bible". I have read hundreds of books on self development and I'd have to say the Bible is unparalleled when it comes to learning about adversity, wisdom, compassion and faith. There is a reason why the bible has sold over 2.5 Billion copies worldwide. The parables are memorable, the stories are groundbreaking and the promise of God's Love and Salvation gives me faith in my darkest of hours.
Marla Martenson
The self development book that helped me change my life is, No More Monday's by Dan Miller. Back in 2009, when I was miserable at my 9-5, I used to crawl into bed with that book every night and get inspired to start my own business. I took Dan's advice and made six figures my first year as an entrepreneur and have never looked back!
Tanya Korobka
The book is about the surprising truth what motivates all of us. Why was this book better than other similar? I've always knew that there was something much more profound to work motivation than just money, but I was never able to quite articulate it. This book brought clarity. Pink's writing is engaging, it just makes sense.
Minuca Elena
I was a student when I read it. I was unemployed and I was struggling with financial issues. I had a low confidence in myself. I felt worried but I didn't know what would be the best solution. This book helped me a lot because, in addition to offering positive advice, it also included a lot of examples of highly successful people that had a rough time when they were younger. Some even went through suicide attempts or extreme poverty (like being homeless). This made me realize that my situation wasn't so bad as I imagined.
Liz Froment
I am a huge believer in incremental change being something that is very powerful. It's all those small changes you do and keep up on a daily basis that has the most impact over the long term. Duhigg's book helps you identify those 'bad' habits you have and shows you how to transform them into habits that are more positive. it's these small positive changes that can trigger a domino effect over time.
Lidiya K
This book is mind-blowing for a few reasons. First, Mark is a writer who's known for not being afraid to say things the way they really are. And that's why each chapter is an eye-opener. Then, there's the language he uses. Powerful, harsh, and yet doing exactly what the books wants – to make us question all that we think we know and actually take some action today to improve our life.
Takis Athanassiou
Its main power lies in providing actionable thoughts and approaches can really transform the way of thinking and doing things for everyone. Highly recommendable!
Dorothy Tannahill-Moran
My pick for a great self-development book is: "The Four Agreements" by Don Miguel Ruiz.  Ruiz has provided four simple concepts to live your life by.  Keep in mind: simple doesn't always mean easy. He's realistic about the challenge however your life will be peaceful & joyful if you do.
Michelle D. Garrett
I recently completed Live Your Best Life by Karla Cauldwell and the author's take on improving one's life through five choices is presented in a way I hadn't read or responded to before. The practical steps, exercises and resources to make shifts towards your journey to living the best life you are destined to have are simple to follow and apply. This is more of a resource than a book – something that can be re-read and continuously applied
Jens Oliver Meiert
I like this question: Self improvement is such an ever more important and popular topic. There are a number of books out there that give poor advice—and I, as someone who averages 10 books a month, had my fair share of them (perhaps even of writing one such book that "doesn't have all the answers") and yet there are also a good number of truly excellent books. I wish to swiftly present three such ones that one could consider "best." The first is Aziz Gazipura's The Solution to Social Anxiety. The Solution to Social Anxiety, in brief, is such a terrific book because it really digs into the whole issue of our fears, gets amazingly close (in my studies I've so far found few things to amend), and—actually presents us with solutions. The Solution to Social Anxiety is not all there is to say about how our psychological reality works and how we conquer what haunts us, but it strongly points into the right direction so to start overcoming deep-seated fears. The second is David Deida's classic, The Way of the Superior Man. This is such a wonderful writing because it touches on aspects of our sexuality and identity as barely an author and book may have done; and it advocates a view of us, as men and women (and everyone in between and around) and our relations to another that is healthy, energizing, eye-opening. Perhaps it's not a standard self development work but I deem The Way of the Superior Man decisively important for everyone to read. The third, Gary Keller's, The One Thing, is not the typical self-help book anymore, either, unless one considers writings that make us pay attention to our purpose and priority and our responsibility to become more focused—(self-)helpful. I'd deem this a smart consideration, and The One Thing an incredibly useful book, if only to get us internalize the great power of the focusing question, "what's the one thing I can do such that by doing it everything else will be easier or unnecessary?" These, then, are three of the best self help books I've so far read, and they're different from the rest because they have the potential and use their potential to change our lives. They did change mine.
James Doyle
Self-development through pure passion. Not only are there moral and character development narratives within the book, but Tolkien's own passion and level of detail are an inspiration for generations later. A true legacy builder and certainly never designed as a self-help book!
Nir Alony
Best self development book i ever listened to ( i like to listen to audio books ) is " #AskGaryVee: One entrepreneur's take on leadership, social media and self awareness "Gary Vaynerchuk is my mentor when it comes to business for a few years now, and his approach to life in general and to business specifically have really hit home with me. The book and the man is different in the way he tells it like it is, he simplifies things and he talks raw which i love. He puts a huge emphasis on WORK and positivity and hustle. All of which i can relate to very much.
Erica Diamond
I know this sounds odd, but my answer is Shoe Dog by Phil Knight. It's the biography of the the Nike founder. I was never so inspired to work on myself and build my calculated risk-taking and resilience as when I was reading this book.
Amy B. Scher
My favorite book is How To Heal Yourself When No One Else Can because it's the book I wrote to help others who were feeling lost, sick, and frustrated from trying everything to get better. During my own healing journey from chronic illness, I read so many books with great techniques. But there was no book that combined techniques into a practical method or system. Eventually, I created my own healing system that integrated everything I had learned while healing myself permanently and completely; and I put all of that in a book for others so they could do the same.
Klaudia
I am actually currently reading The Power of Now by Eckhart Tolle. It has been translated into 30 languages because of its enormous success, over 2 million sold copies, that made me really curious about it. The book is about living a more fulfilling and compassionate life, about the practice of mindfulness, about embracing life and the present moment. Tolle subtle forces you to go in a confrontation with your alter ego and to question your own state of mind. It might be a matter of age or maybe the sad experiences in life that have made me dive into this profound book. Luckily I have, it is very eye- and mind-opening. My next read will be The Last Lecture by Randy Pausch, that a friend recently left with me after her holiday finished. Really looking forward to that one.
Leticia Gonzalez-Reyes
The title is different from the rest because it captures it all in a very down-to-earth way. The book makes you reflect on how we think about obstacles and disadvantages, and how much of what is beautiful and meaningful in the world arises from what looks like suffering and adversity.
Debbie Hampton
I read Elizabeth Lesser's book, Broken Open, during the first year after my suicide attempt. Using the intimate details of her life and others as examples, she suggested to me that I could give myself a break and a little kindness and use my past mistakes to learn and grow.
Chris Voss
Personal Power and the follow up book Awaken the Giant within by Anthony Robbins.  Changed my life.  Helped me redesign my life, scotomas holding me back and design a new life.  My life would be hell without it.
Margaret Buj
"Outliers" takes a scientific look at what it actually takes to achieve success. Unlike some of the other books on the market, it does not give a specific list of the things you need to do to achieve success. Instead, it looks at very interesting anecdotes that support the main point of the book, that success is not achieved by luck, attitude or even skill, but that the only real measurement is the time we put into our skills. Genius is overrated. Success is not just about innate ability. It's combined with a number of key factors such as opportunity, meaningful hard work (10,000 hours to gain mastery), and your cultural legacy. Random factors of chance, such as when and where you were born can influence the opportunities you have.
Brandon Smith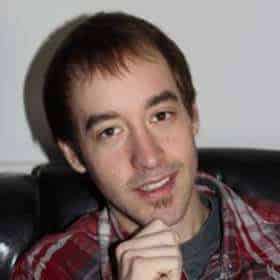 This has been one of my favorite reads. The world is filled with so much negativity, I felt like I was being swallowed into a negative atmosphere. Reading the Power of Positive Thinking helped me change the process. For example, my job requires me to spend a lot of time on Social Media. And we all know that social media if filled with negativity. After reading The Power of Positive Thinking, I was able to remove the negative thinking people from my life and surround myself with positing thinking individuals. The results ended in my daily life being much more pleasant. The main difference is this book verses compared to others I've read is that it gave examples of discipline to follow. Thus making it much easier for me to follow along and implement into my daily life.
Dan Western
There are a lot of different self-development books out there and sometimes it can be hard to cut through the noise. One of my favorites has to be 'The Magic of Thinking Big'. The concept behind the book is simple, and it's necessary for a successful life. So I recommend that everybody reads this book at one point or another, and starts to think bigger than they are thinking right now.
Anne Krarup
The book takes a humorous approach to self improvement and may seem like it's just a funny parody book, but underneath the swearing it carries an important message about how we can't be truly happy if we spend all our time worrying about fitting in and doing what makes other people happy.
Menellia Valcent
Of all the 50+ books I've read on the subject of self development my favourite would be "The Science Of Getting Rich by Wallace D Wattles." I know; the name sounds so far from the subject and related more to money or wealth, but that's the thing. I think I had this disconnection with trying to apply all that I'd learned and studied on the subject and I needed a way to fuse it all together. That's what the Science Of Getting Rich Did. It opened up my mindset on a different wave length. To embrace my now, to understand the concept of the law of the universe and to really give myself the opportunity to live fully. To be me.
Shawn Kinkade
I really got a lot out of the book Essentialism by Greg McKeown – it's a fundamental lifestyle and mindset change that can help you focus on the idea of Less but Better. It's a simple (but not easy) concept that can have a huge impact on how you achieve success.
Dr. Margaret Paul
"Here, in the treasure that you now hold in your hands, is a method for recreating yourself as a powerful, spiritually connected, loving adult self, capable of taking personal responsibility for your own feelings and behavior….This book offers you a process through which you may do that…I am very excited about this material. It takes the truths found in Conversations with God and other of the newest wisdom literature, and renders them functional in everyday life. Anything that takes a huge wisdom and turns it into a practical tool is a treasure indeed. It is one thing to behold the wisdom and quite another to be able to use it. Margaret Paul has for over a dozen years been working with, and teaching to others, a process which allow people to do just that….Now everything you could want to know about that process, and the eternal truths which underlie it, has been placed in a book. This book. This marvelous gift that that has come to be placed before your eyes." -NEALE DONALD WALSCH, author of "Conversations with God" and "Friendship with God" (From the Introduction)
Rita Keller
When I read Play Like a Man, Win Like a Woman by Gail Evans several years ago, I was regretted not having it read it sooner. My career progression would have moved much more quickly. It helped me understand that men were not purposely being roadblocks to my career.
Shannon Kaiser
This book is life-changing. It's not a traditional self-help book which is why I love it. Because it takes you on a journey and then gives you an opportunity to reflect and become more self-aware. This book is different because it's the author's personal journey. She wrote about her own life and shared what she wanted to share and in this story she invites us along to participate in our own life adventure.
Julee Morrison
I read this book more than 30 years ago. It was published in 1968 (the year before I was born). It's an easy read, but the words are powerful. It was written by a man whose life was difficult: alcoholic, lost his wife, homeless. It's a story of building good habits and living in the now. Read it and repeat.
Julie Ryan
This book really opened my eyes to how easy it is to ask for help, and how much doing so helps others. Learning to be vulnerable is something that I've struggled with and this book along with the works by Brené Brown have really helped me.
Bob Brotchie
"Many of us have no idea why we think, feel and subsequently behave the way we do, or that we have power over these aspects of our being. Jonice Webb has been instrumental in bring greater understanding about the adult we are today – because of the child we were.
Cathy Taughinbaugh
I've read some excellent self-development books, however one that has made a lasting impression is A New Earth: Awakening to Your Life's Purpose, by Eckhart Tolle. This book is better than the rest because it explains the importance of not allowing your ego to get in the way of your happiness. It gives you the map for healthy joyful living.
Heather Askinosie
It's a story about Don Elijio Patti one of the last surviving and most respected traditional healers in the rainforest of Belize. It taught me that everything is connected.  For every ailment on Earth there is a remedy found in Nature to heal it.  It is a true story about a man who dispute the names he was called he moved forward to help heal people through prayer, spirit, and connection to the Earth. He had a mission to heal and his gift was his purpose. This book started me on my spiritual journey and it reminds me to stay true to the path of healing, faith and staying opened minded because the invisible world of spirit within plants and guardian guides on the other side are very real.
Tia Sparkles
I thought of many many many and the unlikely answer that popped up is The Four Agreements by Don Miguel Ruiz. The entire premise of the book rests on 4 simple principles that incorporate everything else I've ever learned about personal development. While it's not touted as a PD book, it provides the simplest and most practical (albeit not that easy to follow 😜) "rules" of happiness and self actualization. Be impeccable with your words, don't take anything personally, don't make assumptions, and always do your best. What could be more powerful than that?
Kunbi Tinuoye
Without a doubt, the most powerful self-help book that I've read is Iyanla Vanzant's The Value in the Valley. Vanzant says during challenges we must ask ourselves "What's the lesson to be learned?" The common theme throughout is that difficulties in life are educational and a chance for immense personal growth.
Marcey Rader
It started a journey of self-discovery on how to remove the excess from my life, using habit changes, that eventually led to a new career.  His non-judgemental style speaks kindly to the scariness of change.
Kelli Richards
One of the more recent books i've read is entitled "Maybe It's You: Cut the Crap. Face Your Fears. Love Your Life."  by Lauren Handel Zander.   This book is punchy, practical and impactful — and essentially at its core, it's about getting really honest with yourself and being accountable to your choices and actions.  It offers sound advice and easy steps (effectively leads you by the hand) to turning things around for yourself.  On the other side of the exercises Zander shares is the opportunity to truly live your best life – you can do it!
Jasmine Watts
My favorite book on self development has to be The Compound Effect By Darren Hardy. This book inspired me so much. I learned that the biggest changes you can make in your life start with small changes you make in your daily life consistently. It was so inspiring, I plan on reading it again this year!
Charles McCool
Making a Living Without a Job, by Barbara Winter, is my choice. Whether you want to be a digital nomad (be location independent), launch your dream side gig, or just improve your lot, Barbara's book (and seminars) educate, enlighten, and support your missions. She has talked about the "new way to work" (my words) for over 30 years and concepts like multiple streams of income are empowering now as they were then.
Joseph Lalonde
When I read Leaders Eat Last by Simon Sinek, I was in shock-and-awe. Sinek used a unique take on the way military leaders eat and used the technique to show leaders how they should lead. After reading Leaders Eat Last, you will want to eat last because of how your actions will impact your team.
Siobhan Sudberry
The agreements in the book are so simple but yet can be difficult to apply. It stands out from other books that I've read because it's the one that I reread almost every year.
Jeff Bajorek
Right now I'm reading The Hero With 1,000 Faces by Joseph Campbell. Throughout human history, we've been telling our story. Regardless of where you come from, we face the same ups, downs, and challenges. When you realize that they're all part of the same story, your perspective increases immensely.
Phil Drolet
In a world of filled with noise, this ancient Chinese book reminds us to slow down, align with the Tao (ie, Universal Power) and let our life flow from there. It's the perfect antidote to modern living and a gentle balm to the soul filled with powerful wisdom.
Michael Sliwinski
Recently I've been reading many books but the one that I've read three times and keep getting back to is "Essentialism" by Greg McKeown, which prompted me to change many things in both my personal and business life to keep focusing on what's truly important and how I can make the most impact with my life. The subtitle of the book says it all: "the disciplined pursuit of less.. but better" – and it's a constant challenge in our lives when from all over we're prompted to do more, be more and want more… and try to be and do everything… and it's harder for us to find focus to make the biggest contribution we can.
Ben Austin
It was first recommended to me by a good friend in 2015 and I haven't been able to put it down since. Many of the chapters I've read 10 times, others 20, a few 50. Each time I open its pages or listen to the audible version, I find myself in a dreamlike state – imprinting the lessons deeper into my subconscious. If you have decided to find your path, independent of social conditioning, this book is for you. It reads like a collection of 1,000 masters who dominated in their industries and were peak performers during their time. It provides a framework for how they were able to awaken their creative genius and change the course of history forever. There's something in Mastery for everyone. "
Baya Voce
My favorite self-development books has got to be "You are a Badass". It blends sassy humor (which always wins in my book), with real-life action steps that meet you where you are in any stage of life. It doesn't hurt that she followed that book with another called "You are a Badass a Making Money", which totally flipped my relationship with money on its head! She's super raw and makes you feel like your human flaws, which can feel rare and isolating, are totally normal.
Debbie Orwat
This book gave me such a different perspective on life. We tend to get stuck in the mindset of what everyone else does or by living and working in traditional aways.  It also explores all of our decisions (work, family, etc.) in the context of our whole life and in the context of enjoying the present and not being so stuck on future promises or future events that may never happen (or never happen the way we expect them to). I love that this book challenged me to further define the life I crave ad what my particular values and tastes are without considering the influence that I have had from others in my life.
Brian Artka
This is the book that resonates most with me when asked this question. I say that because it really gets you thinking about what your "why?" is.. why do you do what you do, what is your purpose? It got me thinking about why I am a documentary filmmaker and it has also helped me in making films about people and why they do what they do. I'd say that is why it is different.
Aaron Hoos
The Willpower Instinct by Kelly McGonigal changed my life and my work: making choices, scheduling my day, overcoming procrastination, managing stress, eliminating bad habits, creating good habits, getting laser-focused, and pursuing opportunities… Success in each of these areas is achieved by the willpower mastery she teaches in her book.
Syed Irfan Ajmal
The 4-Hour Workweek may not be a typical self-help book. But in my view, it's an essential read for any one interested in leveraging digital entrepreneurship and lifestyle design to ditch the conventional 9-5 life.
While others self-help books have taught me the fundamentals (thinking positive, law of attraction, relationship building etc), this book is different as it taught about some super practical and innovative aspects of the modern lifestyle design including:– finding your muse and investing in it in a safer manner– learning the art of delegation and automation (so as to free up more time that you can invest in chilling out and/or learning)– passive income generation– location independence
I think it won't be wrong to say that I attribute at least part of my success as a serial entrepreneur, digital marketer, to this book. It has helped me automate tons of things. My ability to manage work with colleagues and clients from offshore locations while traveling and what not has surely been inspired from the location independence mantra of Ferriss.
He is surely an unorthodox thinker. And I've borrowed some of the same mentality to be able to write for and/or get citations from some of the largest publications globally apart from getting local and international speaking gigs and what not.
Beth Kempton
My recommendation is 'The Way of the Peaceful Warrior' by Dan Millman – the first mind/body/spirit book I ever read. It's different because it's more like a novel. It's based on an amazing true story but wavers between biography and fiction, so you never quite know what is true and what is imagination. It's a powerful reminder of what we are capable of when we set intentions and pursue our dreams, and also how to deal with the obstacles life throws our way. It's one of the few books I have read multiple times, and each time it feels magical.
Chris Marshall
When I meet a personal development teacher, I ask them three questions. What is your method, what does it promise, and how can we know that it really works? For this reason, one of my favorite how-to books is actually a memoir: I Am Jackie Chan.  We know that he succeeded; and we know that if his method works for us, our success will take a different form.  We will never become Jackie Chan, but we can become great in our own way. His method? Perseverance.
Vishnu
It was the book that encouraged me to follow my dreams. After reading that book, I started my blog, started writing books and started creating courses for my site.  Paulo Coelho reminds us that we each have a personal legend and have sacred duty to find it and live it. He put the thought in my mind if I really wanted something, the universe would help me achieve it.
Karl Staib
I would recommend Turning a Mind into an Ally because it talks about building a stronger relationship with yourself. If you struggle with stress, like I do, it will help you understand how your mind can be calmed with well tested buddhist based techniques.
Algene
My most favorite book on self-development is The Secret by Rhonda Byrne. I started reading it when I was in college and since then, my life has changed. The book can be summed up in three words: Ask, Believe, Receive. Whatever you ask from the universe, believe that it will come to you and receive it with open arms. Knowing this has really helped me in improving myself. It made me feel that I am always in control.
Scott Sery
Scott couldn't pick between the 2 books so he include both! Mindset: The New Psychology of Success by Dr. Carol Dweck.  This book is phenomenal to reshape the way you view situations, and how you can change your mindset.  It opened my eyes to how I can be a better influencer in business, as a parent, and a person, and how I can grow from failure. A Man Called Ove by Frederik Backman.  Ove is a grumpy and depressed old man intent on offing himself.  His persevering new neighbors, and a stray cat, help him form a new outlook on life.  It's quirky, it's fun, and the characters can show deep insights into how we build relationships and bond together.
Susie Moore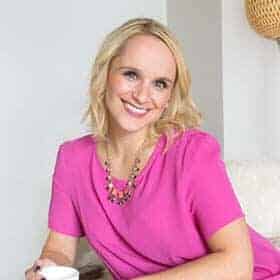 I read this when I was 15! Greatest lesson: Anything is possible — it starts and ends with your thinking. There is no way I would have achieved what I have so far from the unstable, extremely humble, nomadic upbringing I had without learning and believing these principles. I adore the 1950s vantage point too. I got a few chuckles when re-reading this book recently — how success is defined by how I "can provide the best opportunities for my wife and children" and how it's important "to treat my secretary with respect!"
Ashley M. Williams
I love this book because it really drives (more than any other book) the notion of how pursuing your dream can have a huge impact on your life and the world. All you have to do is have faith, work hard, persevere, and move forward!
Miisa Mink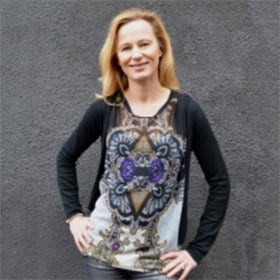 This book shifted my understanding of productivity and how to spend my time on things that will make a real impact. I had worked myself into a major stress and Chopra's idea that success should not be forced really stroke a chord. Success should not be difficult and should come to you naturally, if you keep making a reasonable effort! I've been working more efficiently and enjoying every moment of it without focusing on the outcome. My business has moved forward due to big creative ideas and bold implementation, not because of stressful long working hours and long to do lists.
Dani DiPirro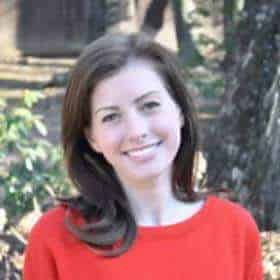 Because I've read so many books on self-development and the answer is likely to change based what's recently inspired me, this is a tough question to answer. At the current moment, the one at the top of my list is Jomny Sun's Everyone's a Aliebn When Ur an Aliebn Too. Reminiscent of The Little Prince (another one of my top self-development picks!), it's an illustrated story of an alien sent to observe Earth. Along his journey, he meets all sorts of creatures with various perspectives on life, love, loss, self-awareness, and happiness. The life lessons are woven into the story but not in a cryptic way; they are clear and powerful and endlessly inspiring.
Liza Baker
As a woman of a certain age, oh heck, let's be honest—as a woman going through menopause, the best book I've read on self-development in the past 10 years is Christiane Northrup's THE WISDOM OF MENOPAUSE. Brilliant, insightful, and humorous, it's a self-development book that shows why and how to view this life stage through a positive lens: as a time to turn away from so much nurturing of others and toward giving birth to and nurturing "a whole new me" and "a whole, new me."
Carma Spence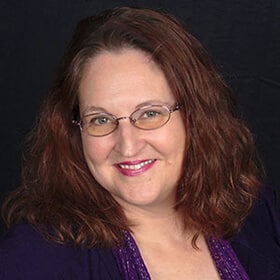 There are many books that have helped me improve my life. But the content of this one is what got me started on the path that lead me out of an abusive marriage and onto a gradually improving journey of self discovery, increased self-worth and eventually a relationship with a man who loves me as I am and supports my entrepreneurial dreams. Jenett's Feel Free to Prosper shares her story of discovering Universal Laws and her unique approach to embodying them in your life. This book includes the first lesson of her ground-breaking program that has brought 100s of people results, including myself. It is well-written and well-worth the read.
Sarah Hart-Unger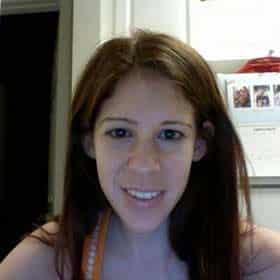 My #1 self-development book is David Allen's Getting Things Done.  Originally published in 2002, this book is a complete guide to getting everything out of your head and into a trusted system. His technique works on everything from stray thoughts about mundane to-do-list items to big dreams, and I've found the structure to be paradoxically freeing!  When executed well, the methods in this book will allow your mind to escape from the overwhelm into a state of relaxed creativity, which is not only productive but a much more enjoyable way to live.
Dana Claudat
It's a book to actually do, to dive deep, to have more permission to explore and understand how we are creating our lives with our creative energy and to viscerally experience that energy multiplying every day as the book progresses. elevating + game changing.
Karan Chopra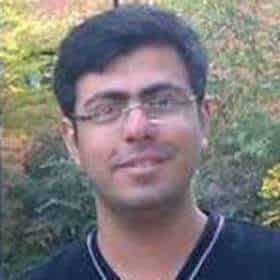 While authors of personal development books speak about increasing your self confidence or communication skills or getting more out of a working day, Tim Ferriss speaks about doing less work yourself and reducing your work load to a minimum. Often, in our busy schedules, we tend to lose track of where our lives are heading, where our businesses are heading. By moving away from daily work, one gets a better perspective, be in better control and can give a better direction to the future.
Michelle

There are many good books that helped me but if I have to choose just one I would pick "Rich Dad Poor Dad" by Robert Kiyosaki. It opened a new whole world to me. It made me understand how money works and wealthy people think.
Katie Dalebout
It is different from all the rest because it takes all the concepts I've heard and read about in the personal growth space and organizes them in to one place. The book is totally conversational, funny, and relatable while being insanely inspiring, uplifting, actionable, and genuinely helpful. I really loved it and have even reread it a couple times.
Enerchi
It is not your ordinary or cliché filled self improvement book that most of us are used to reading. This book is about empowering the reader with information that exposes the Cosmic Matrix while at the same time giving the reader the most profound understanding of what it is to be a Universal Creator.  I have come across a few self-development/self-empowering books but many still impose limitations on the human potential and human soul. Limitations?  You as a Universal Creator means a self-expression of infinite potential and infinite power.  This is what I rediscovered reading George's book and has empowered me to reclaim my spiritual sovereignty.
Rachel Richards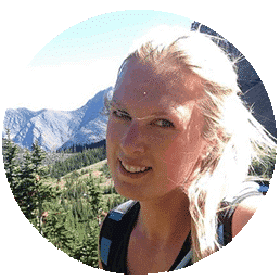 I originally picked this book up because I am a former track athlete and can't wait to hit the minimum age to qualify for Masters Track. But this book wasn't just a biography on Olga, it was a combo of scientific inquiry into all the factors that may or may not have contributed to her athletic success at such an old age. Working with scientists the author, Bruce Grierson, gives an understandable overview of DNA traits Olga had as well as break down of the different kind of genetics that affect athletic performance. I was finally able to learn why I struggle so much at distance running but adore sprinting, turns out I have the power ACTN3 gene versus the endurance, and a genetic test confirmed this. Besides the science, the book also digs deep into lifestyle choices that can also affect your body as you age. One of the biggest take aways for me is that starting a sport at an old age was actually an indicator for a longer life! If you want inspiration to age well and age healthy, while being inspired by a true story, this book is the perfect combination.
Ajay Mishra
This is my all time favourite Self-Development & Inspirational book. It is more special for those who have a desire to follow their dreams because it's the story of a young boy who followed his dreams. You will feel that his journey is yours and no other books can give you the courage to follow your dreams like this one.
Megan Lyons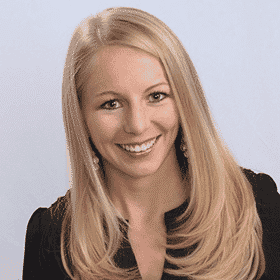 You are a Badass offers the perfect balance between a kick-in-the-butt to get moving on your dreams, a pep talk telling you that you are already doing great, and a reality check putting your problems into perspective. I highly recommend it for anyone experiencing self-doubt or stalling on the way to pursuing their dreams!
Ravi Raman
What differentiates this book is that is it is heavily researched and offers easy-to-grasp mastery protocols based on what other "masters" (like Einstein, Da Vinci and others) have done to achieve success in their field. The weight of the research backing up the book makes it very credible, and the stories author tells are memorable and profound. Unlike many other personal development books that are forgettable, you will remember the stories and facts shared by Greene for years to come.
Seline Shenoy
There are so many books that have influenced and shaped me so it was really tough for me to pick one! If I had to choose one that had the biggest impact on me, it would be Anatomy of the Spirit by Caroline Myss. She does an amazing job at blending both practical and spiritual concepts to create a masterpiece that explain how our sense of power and our physical health is strongly tied to our beliefs and the choices that we make in life. This book gave me tons of breakthroughs and made me see my life from a big-picture and non-superficial perspective. My experience of life is deeper, enriching and more meaningful after I've come across Caroline's work.
Jacob Merkley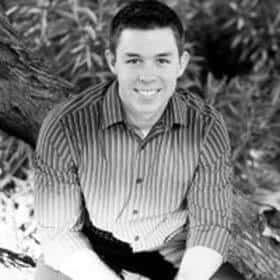 7 Habits of Highly Effective People by Stephen Covey is the best self-development book I have ever read.  It's different because it removes the fluff and gets right to the point.  All of the habits are about not sitting, get planning, and then start acting. Simplicity is powerful.
Vicky Charles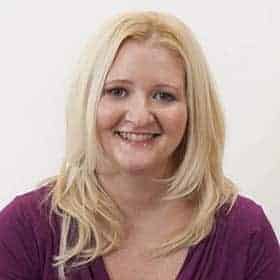 A lot of self development books deal in airy idealisations or advocate complete changes in routines or ideologies which I've never been any good at. This book is really simple; it just says "do small things every day and they will eventually become big things." I've used this principle to make several small changes in my life that have quickly built up to become big changes – most notably over 100 consecutive days of meditation which sounds like a big deal, but just started with committing to a few minutes on day 1.
Tim Brownson
I'd have to say 'Your Brain At Work' by David Rock because it takes a scientific look at how the brain works and how we can effect change utilizing our knowledge of neuroplasticity. If you read this book, then you have no excuses not to change if you really want to.
Lianne
Steve Pavlina's Personal Development For Smart People is my favourite book of all time. Because it takes a very holistic approach you can apply his book to all areas in your life. It really helps you grow and create your life.
Emma Scrivener
They're the song-book of human experience; and it covers the full range of our emotions; from grief and joy to despair and doubt.  It doesn't give us answers or a programme to follow; but points to the God who joins in in our sufferings at the cross and then rises again to bring us new life.  In him we can die to the people we were and become the people we were created to be; not because we try harder, but because He carries us.
Philip Amiola
It's hard to choose the best book I've read on self improvement but one that I find myself recommending over and over is Make Today Count (also published as Today Matters) by John C. Maxwell. How is it different from the rest? I love the fact that it is not only inspiring but also practical. The author shows that anyone can live a life of significance by making the right decisions in twelve areas of life and managing those decisions daily. These areas include attitude, priorities, health, family, thinking, commitment, finances, faith, relationships, generosity, values and growth.
Tiffany Huebner
My favorite personal development book is "The Compound Effect" by Darren Hardy. In the book he talks about how small changes in our behaviour can lead to greater success over time.  There's no "get rich quick" method to success.  Simple, basic changes done over time build on each other, thus compounding the effects of your efforts.  He also helps you focus on the fundamentals to get measurable and sustainable results that will change your life.
Jon Haws
Helps you see where you might be holding yourself up as far as personal development. Working for a growth mindset is essential to personal and business growth.
Noemi

A friend suggested me to read it and, even if I didn't become a Buddhist, it taught me a very important thing which is that I should never expect other people to do what I don't. It may sound banal, but it really changed the way I deal with some aspects of my life and, most of all, the way I behave with other people. I think that what makes this book different from others is that it you don't even have to identify with the protagonists to learn from their story.
Mavian Arocha-Rowe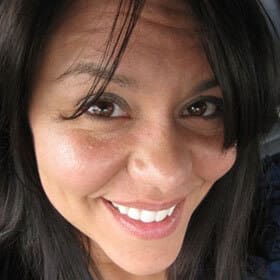 "I have read so many self-development books and keep searching for more. I believe our quest to become better individuals and wiser souls stops the day we take our last breath. By far my fav book for all wisdom and leadership development has to be the Bible. Not only does it educate my mind, it also fills my spirit with accurate truth and never-ending applications for everyday living and for my legacy.
Quinetha Frasier
This book literally changed my (business) life.  The author offers a very practical way to focus your attention on what you really want in your (business) life.  It's a wake up call for those of us that become distracted by failure and unwanted circumstances; Positioning ourselves for more of what we REALLY want!
Krysta Lynn
My favorite book about self help has to be You Are a Badass: How to Stop Doubting Your Greatness and Start Living an Awesome Life by Jen Sincero. I love this book because it's an easy read and full of tough love. I can be a pretty blunt person when it comes to giving advice, so I feel like Sincero and I have that in common. The pages are full of hilarious stories and scenarios that teaches you how to stop self-sabotaging and gain more confidence in yourself. My all-time favorite thing about this book is the importance is puts on self-love. To achieve what you want in life you have to learn how to love your badass self.
May L. McCarthy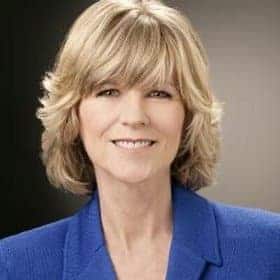 Karmic Management by Geshe Michael Roach,  Lama Christie McNally, and Michael Gordon published in 2009 is a little book that helps people to discover that success can be increased in their lives and businesses by helping others to become successful FIRST. Others include your customers, co-workers, suppliers, stock holders, and even competitors. Caring for all stakeholders and helping them to succeed, helps the person and business to succeed in return. We used the principles in this book in one of my previous businesses to become very successful while competing with three Fortune 20 businesses. Here are a couple more classics that I love!
As a Man Thinketh by James Allen published in 1902. This little book has influenced the work of many respected personal-development leaders. Allen shares that "as a man thinketh in his heart, so is he." Allen helps readers to understand that thoughts and character are inseparably intertwined. Allen provides a lesson of personal responsibility taking precedence over thoughts and actions. He advises that we should set aside focused time to reflect and discover ourselves and our dreams, and to put forth energy and time to make those dreams reality.
The Game of Life and How to Play It by Florence Scovel Shin published in 1925.  The author uses simple stories that everyone can identify with to illustrate the lessons about living with greater success, happiness, and freedom. She teaches that words, thoughts, and emotions attract to us the life that we're living.  If we want a different life, we need to change our words, thoughts, and emotions to be in line with what we desire

 
Beth Boynton
The author focuses on the 5 primary feelings of human existence:-Mad-Sad-Glad-Ashamed-Scared
I read the book and tried many of the simple exercises following my mom's death. Even though I teach and write about emotional intelligence, I learned a lot.  Sadness was easy to identify while other feelings lied deeper.  The book helped me to identify and feel them.  I know this helped me to navigate my mom's passing with grace. 
Ramesh Ranjan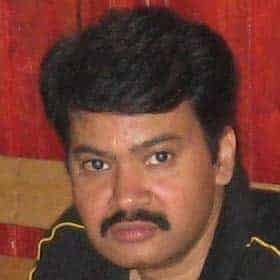 It has helped me in maintaining a friendly and a positive relationship with my colleagues at Business and Friends in social life and at the same time influence and if need be in managing change. It certainly has helped me in shaping me to understand, forgive, and have self-control. 
Jeff Street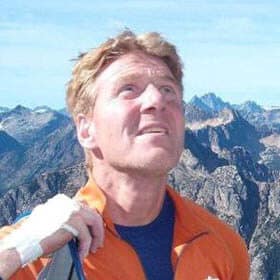 The book Oneness is the most profound book that I've read since my awakening journey began about 3 or 4 years ago.  It is definitely in the very esoteric category, so it certainly will not resonate with everyone, but one thing is for sure ― it is definitely unlike anything you've ever read before.  It will either make your head spin, and you'll put it down before finishing the first chapter and never come back, or you will be hooked. Oneness is an in-depth guide to the great transformation of consciousness that is in progress on earth, the ascension process, the true nature of ourselves and our existence, and how we create our reality with our thoughts, beliefs, and more. The book is very detailed and touches on some very advanced metaphysical concepts that you may have never heard of before.  There is much practical advice about how to navigate the process of self-transformation, self-empowerment, and self-mastery ― including mastery of your creatorship. Note that all of the information in the book was channeled through Rasha from a source calling itself "Oneness" which most presume is a synonym for Source or God.
Chris Barez-Brown
There are far too many personal development books to choose from that have really helped me grow. So my favourite right now is one from this year,  Stealing Fire. Having spent the last 20 years exploring non-ordinary states in helping people become more creative, Stealing Fire is the most comprehensive, exciting and up-to-date account of how others have been exploring this field from many different angles. After reading it I realised that I was not alone in this pursuit.  It really makes life more extraordinary.  If only once a day we can become more conscious of who we are our lives will be enhanced beyond belief.
Carly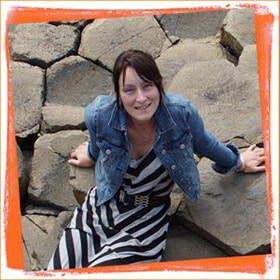 "How To Win Friends And Influence People" By Dale Carnegie
I would say "How to win friends and influence people" by Dale Carnegie, and it's different because you finally learn to put the focus on other people and that's what really takes you places. A focus on yourself will only take you so far.
Sheila Callaham
The most influential book I've ever read was "The Prophet" by Kahlil Gibran. I learned that our life experience is about remembering what we came into the world already knowing, but simply forgot. This lesson taught me to pay attention to words, people, and places that resonated with my spirit — and that has made all the difference!
Molly Larkin
Learning to change our vocabulary from disempowering words to empowering words is probably the technique that has brought the most change to my life. It's like learning a new language, taking practice, but the results can be life-changing. Many books mention it, but it is the sole focus of this book.
Lee-Sean Huang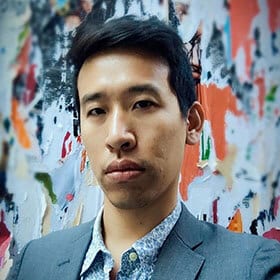 As a designer, I found that authors Bill Burnett and Dave Evans speak my language, but you don't have to be a designer to get it or to like it. This isn't the standard "personal development" stuff that makes you feel broken or incomplete. They don't get all metaphysical either. Their approach is a lot like the scientific method. Make hypotheses and assumptions, take small risks to prototype, and then test, rinse and repeat.
Aimee Halpin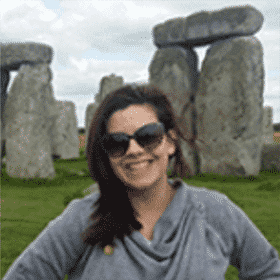 Many years ago, I watched a TEDx talk from a woman who was not well-known to most people at the time. Her name was Brené Brown, and she was speaking on vulnerability. I would later want to read more by this fascinating research professor as research was something that I loved to do when writing a paper. Her book called The Gifts of Imperfection has to be read slowly and savored as there are many key points you can miss in just one reading. One of her most profound points, for my work, is this line "It's also pushed me to think about the important differences between professing love and practicing love."  
Joseph Bernard
It's my experience that the book I'm reading at that moment in my life seems the best ever for the insights it brings. I've had many favorite self-development books both non-fiction and fiction. Each one expanded me in new ways. My favorite today is Inner Engineering: A Yogi's Guide To Joy by Sadhguru. Its depth of wisdom seems endless. 
Brandon Jones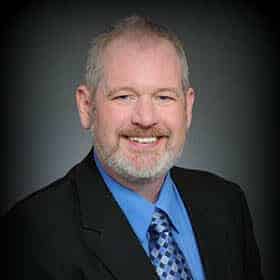 There is no book which has influenced me more than Frank Turek's "I Don't Have Enough Faith to be an Atheist."Turek challenged my scientific training with piercing truths, facts and information to challenge my beliefs and notions of God and an afterlife. It was organized well, easy to read and yet engaging. The provoking title pushed me closer to a belief in Jesus Christ and pulled me away from the lies of secular humanism.
Kaare Long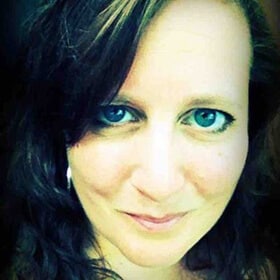 "It essentially kick started my journey to 'me' which is what all true self development is – a deep awareness of ones self. This book was such a real and raw look into womanhood and it wasn't afraid of the dark side/shadow side. So, I was able to fully explore all facets of myself. This book gave me that permission I so badly needed to go deep."
Kath Roberts
The Way of the Wizard – Twenty Spiritual Lessons for Creating the Life you want by Deepak Chopra A must read for the soul-seeker who is focused of mastery and looking for answers to their life's quest. It's a magical and fascinating insight for those on the path of purpose, transformation, fulfilment, peace and joy in life as Deepak invites us to re-member what we've forgotten. The author uses the metaphor of Merlin teaching the future King Arthur in the crystal cave to convey to the reader 20 lessons that will turn their thinking inside out and transform their perspective. First the author conveys the lesson through the story then he explains the crucial understanding of the lesson and finally he moves on to integrating the teaching by living the lesson which is the practical application aspect. It's a slim book so a quick read but packed full of life's wisdom!
K. McMillan
While it's important to exercise critical thinking while reading this book (as with anything) 95% is pure gold. Twenty years (and numerous readings) on, and I have yet to find any other writing that cuts to the heart of human affairs with more honesty, precision and clarity.
Ariane Resnick
"The Gift of Change" by Marianne Williamson was one of the most pivotal books for me. It's different from others because it goes so far beyond the normal "how to love yourself and create positive change" and instead starts on the vein of "you made those changes–now what? How do you keep all that love inside you during difficult times?" then offers practical tips for continued growth.
Kathy Archer
Written in powerful language, poetry, and metaphor, the Motivation Manifesto speaks right to the reader's heart and soul. In each paragraph the author, Brendon Burchard compelled me to lean in, listen and take note. As such, I use sections to read out loud each morning to motivate me and encourage me to live my fullest.
Marsha Lindquist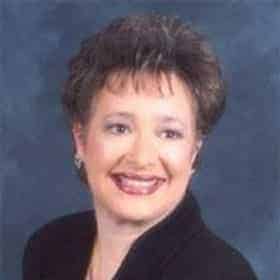 Stone delivers more than you pay for in this wonderful roadmap to reaching your success and realizing your potential.  Written in 1962 he gives you the simple formula for finding your mysterious sources of power, finding wealth and opportunity, and answering what the true riches of life really are.  Stone keeps it simple and that's why this is different from all others.  I've been reading and re-reading this book for over 30 years.
Michael Dolan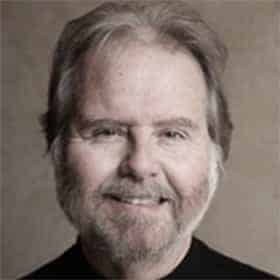 This is the best book I've ever read on the subject of negotiating your way to a successful outcome in any sort of conflict. It doesn't matter if it's your life mate, teammate, band mate, business partner or your next door neighbor. I have more yellow highlights in this book than any other I have ever read.
Christiana Gaudet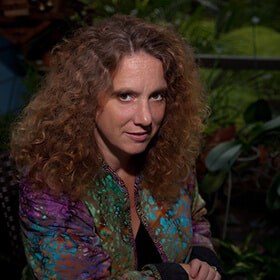 We all hunger for ways to feel better, be better and do better. A book I've found  with some clear instruction for doing that is "Unfolding Happiness" by Ambika Devi MA and Vijay Jain MD. Devi and Jain's recipe for happiness is rooted in the practice of Ayurveda, yoga and meditation. Unlike many other books that promise more than they can deliver, "Unfolding Happiness" defines a simple clear path; a change in behavior that leads in a change in attitude, rather than the other way around.
Ed Robinson
I've read so many good books, but if I had to pick one it would be Happier by Tal Ben-Shahar.  I thought I was pretty well-versed on the positive psychology field, but he takes it to a new more practical level.  It's not just how we think about our life (which is very important), but the concrete proactive steps we can all take to become happier and in turn improve the lives of those around us.
Jeffrey Hora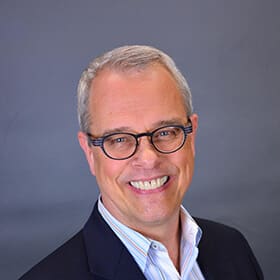 Deep Work by Cal Newport transformed the way I approach learning discipline, my business growth, and gave me some tools to enable better real focus in my life. There are no "switches to flip", just solid, evidence-based guidance.
Angie Atkinson
When I was 17, I read a book called Illusions: The Adventures of a Reluctant Messiah by Richard Bach, and it blew my mind! It was perhaps the beginning of my education on what I now understand as the law of attraction, but from a very different perspective. Ironically, I don't believe the book was MEANT to be a personal development book, but for me, it was probably the beginning of me becoming the person I am today.