This is a question that might seem so basic to many. However, it's incredibly crucial to know what you're good at if you'd like to remain happy and fulfilled in life. When you know what you're good at, you'll be able to gain a strong sense of focus and purpose. If you don't know what you're good at, don't be discouraged. Instead, see the question as an opportunity to embark upon a journey of exploration and self-discovery. Consider the following ways to help you answer the question 'what am I good at?'.
See the question as an opportunity to embark upon a journey of exploration and self-discovery
1. Look At Your Spare Time Habits.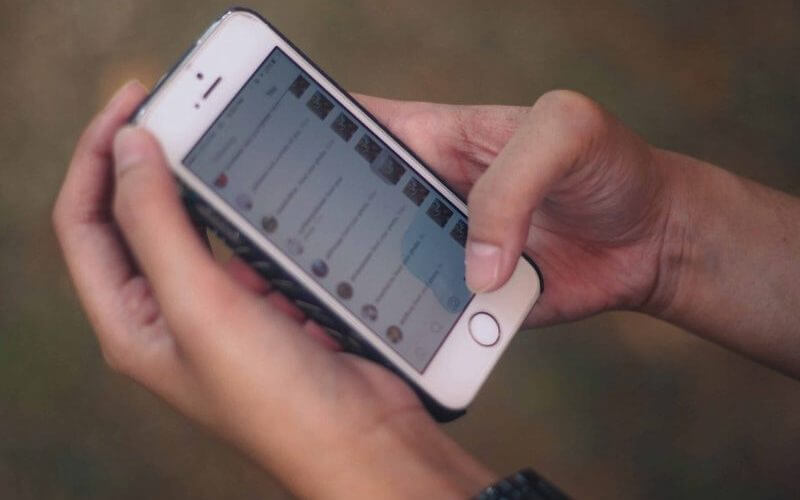 Take a look at the things you love to do in your spare time. When you're procrastinating at work, what do you tend to spend time doing? If you're scrolling on Instagram during your downtime, what are the accounts that seem to interest you the most? If you love looking at food accounts or fashion accounts, consider this an indication that you'll need to explore that topic. If you love organizing and reorganizing your room every few weeks, this is a skill that many people don't have. You might not be getting paid for organizing right now, but you can turn it into a specialized skill that people will pay a lot of money for. If you spend your time watching gamers on YouTube, you obviously enjoy learning more about video games. This might be a sign that it's time to pick up the controls and become a gamer yourself.
2. Ask Your Community.
Someone once wisely noted that you can't see the picture when you're in the frame. When you're in the midst of a situation, it can be hard to see the full scope of what's happening. This is why it's great to call on others to give you their perspective. Turn to people who love you and people you actually trust. Ask them for their honest advice. You can let them know that you're on a journey of self-discovery or you can just ask them what they think you're good at. It's an excellent idea to ask people separately. Ask what am I good at. You don't want people to be influenced by other responses. As you get feedback from different people, take note of the similarities within the answers to help you get some direction.
3. Consider Your Hobbies.
What are the things you absolutely love to do? If you were exhausted, what are the few things you could muster up the energy to do? If you like to sing or write music, songwriting and producing might be a hobby that motivates you to your core. Your hobbies are activities you do in your spare time. If you love to cook and try new recipes or swim laps at the community pool, it's great to explore the ways you're good at these things. Try to find the reason why you like the hobby so much. If you love to put puzzles together, you might enjoy the critical thinking or the visionary aspects involved in putting a puzzle together. The challenge might be the very thing that motivates you to complete the puzzle. Once you look at your hobbies, don't just stay there. Dig deep to find the reason why that hobby really resonates with you.
4. Take An Aptitude Test
Just by doing a simple Google search, you can find plenty of skills assessments for free. Even if it takes a few minutes, go through the assessment, and honestly answer all of the questions. Don't pick the answer that sounds the coolest. Be honest with yourself. After all, it's only going to help point you in the right direction of your skills. It's also okay to take multiple assessments to see if there are commonalities between the tests. Don't make the mistake of confusing a skills assessment with a personality test. You can take personality tests to help you understand your soft skills a bit more. However, your personality traits isn't synonymous with your skills. To find out what you're good at, be sure to look for a skills assessment first.
5. Try Different Things.
When you're trying to answer the question of what you're good at, know that some exploration is involved. You'll have to try different things to see what works best for you. Once you're received feedback from friends and skill assessments, start to go in the direction of those tasks that seem to really resonate with you.
Start to go in the direction of those tasks that seem to really resonate with you
Work on them every day. See which ones really seem to frustrate you. Take note of the ones that really excite you. If you tend to dread certain activities, this might be an indicator that you need to move on to something else. If you have six potential skills, give yourself a week to flirt with one skill at a time. Commit yourself to work on that skill every day. If you're tired of it after a week, move on. However, if it excites you, make a note of that, commit to it daily, and master it.
6. Don't Be Afraid To Develop The Skill.
As you work on each skill, it's essential to give yourself time. Even if something about the process frustrates you, work through it. As you can work through a problem and gain a solution, this might be the confidence-booster you need to keep going and exploring.
If you know how to break down complex problems and teach others, you'll have to work through the fear of public speaking. You can also consider options like creating online courses that will eliminate the crowd and allow you to comfortably share your concepts in front of a camera instead of fifty people. Who knows, you may just find a new career path.
Conclusion
Be patient with yourself. This isn't a job interview or a frivolous question that you're trying to find an answer for. When you know what you're good at, you'll know how to serve the people around you better. You'll be able to gain more confidence and clarity about your life. So what am I good at? You'll know soon enough. Take your time to understand the truest answer. It will change the way you live and experience life.