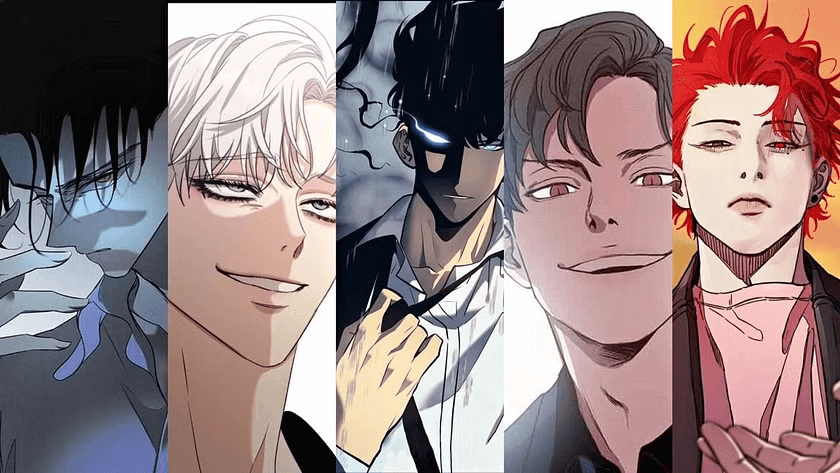 Many avid readers of comics have never heard of or read any other Asian comics aside from manga. Still, there are other interesting Asian comics out there that will burst your bubble. In this article, we'll be focusing on manhwa.
Every year, Manhwa from South Korea keeps rising to the spotlight as new series keep enticing fans increasing in popularity. If you want to start reading Manhwa, we've got you covered.
Best Sites To Read Manhwa
1. WebToon.
If you want to get into Korean comics, webtoon is the most reliable option because it offers the best user experience. It is a haven for manhwa readers because it comes with a broad range of genres and a massive library that offers fantasy, drama, and comedy.
Popular K-drama series like "True Beauty" started as webtoon comics. You can read any Manhwa series on webtoon for free, but if you're in a hurry, you can purchase coins to gain early access to new chapters.
The coins act like a pay-as-you-go means where they work as cash to purchase new episodes, although it can get pricey when buying coins for long-running series. Also, Webtoons has an app to download interesting manhwa comics with captivating titles easily.
2. Tapas.
This site has an extensive library of manhwa comics and novels. In addition to their website, they have an app compatible with your Android and Apple devices.
Searching for a manhwa on tapas is super easy because they have various manhwa series separated by genres. This site offers a combination of premium and free-to-read series.
Tapas also has a section for mature individuals; it allows you to read select series for free with about six episodes. After that point, you must unlock the other episodes with "Tapas Ink."
Tapas ink works like webtoon coins, points, and free episode tickets. There are other series that operate under the "wait for free" mode; this means you have to wait for a specific time for new episodes to unlock.
Tapas has an offer for new users called the 7-day check-in challenge, where all new users have to visit the app every day to receive daily bonus ink, which they can use to unlock all the locked episodes.
3. Toomics.
This website is a new platform in the world of Webtoon. It is very popular with hardcore fans and first-time readers.
Toomics has a wide variety of exclusive titles and genres from professional artists. New episodes for all series are uploaded weekly. Signing up is free, and new users get a few sample chapters.
Toomics has a feature where you can see the schedule of when new releases will drop. Readers can purchase coins to buy new chapters or opt for unlimited access, which comes with subscribing monthly.
Toomics offers 18+ manhwa and a personalization feature based on your preferences and favorites. Toomics has translations in English, Italian, Spanish, Portuguese, Japanese, Korean, and Chinese.
4. Lezhin Comics.
A global content company called Lehzin Entertainment operates this premium webtoon platform. In 2015, the company launched its Japanese language service in Japan and its English language service in the U.S.
Their webtoons are strictly for mature audiences. Lezhin Comics offers sample chapters to read before paying; you can read as many as 6-7chapters.
Also, they have a section called "Wait Until Free." Furthermore, Lezhin Comics hosts a challenge to nurture more talented artists, and the winners receive opportunities to feature their work on their website. However, they are one of the most expensive.
5. Daum webtoon.
This site is the world's first platform dedicated to internet cartoon content, and it was launched in 2003. As a subsidiary of Kakao, it has over 500 finished webtoons on the forum.
However, setting up an account can be tasking as you'll need a Kakao ID. To be a member means you must download the KakaoTalk app, where you will set up your account and then link your Apple ID to pay.
After payment, you can then access Daum Comics through your KakaoTalk account. Many visitors go to this site to discover new and upcoming comic artists and also find non-mainstream genres.
6. MangaToon.
It is a popular site that allows you to read manhwa in English for free. Since its release in 2018, its English translation has made it gain massive followers from manhwa fans worldwide.
One primary reason for its popularity is its collection of captivating titles, which range from drama to romance, fantasy, and action.
You'll find top manhwas like- "Trapped with the CEO," "Love like Cherry Blossoms," and "The Princesses Time Travel" on this site. What makes this site stand out is its unique business model; MangaToon operates on a coin basis, which means readers can earn coins by completing tasks to unlock chapters of premium titles or by watching ads.
This payment feature has attracted some of the talented and best manhwa creators in the comic world. This site attracts millions of both manhwa and manga lovers, making it rank among the most popular manhwa platforms worldwide.
7. ManyToon.
ManyToon was released in 2019 and has gained massive followers of manhwa worldwide. Its collection ranges from romance, action, fantasy, and drama.
What makes this site unique is that it provides free manhwa content to readers; it also offers regular updates to ensure avid readers of manhwa stay up to date with their preferred series and a user-friendly experience.
8. Webcomics.
This site is excellent for lovers of romance comics. It has exciting and high-quality romance novels and communities where you can share your thoughts about any series you've read. Webcomics has tons of HD manhwa and also offers exclusive rewards daily by just logging in.
Webcomics is available for iOS and Android users. Additionally, webcomics have a special free section that allows you to browse free manhwa, although it has a time limit; also, the first 20 chapters of any manhwa series are free on Webcomics.
9. TappyToon.
It is a manhwa reader app compatible with Android and iOS devices and various devices. Tappytoon has a high-quality manhwa collection if you want to read new manhwa online.
Its interface is user-friendly, and you'll need coins and tickets to unlock new chapters of manhwa; some manhwas are available for free on Tappytoon, but they only last for 24 hours. TappyToon is translated into German, English, and French.
10. ToonGod.
This website is a manhwa comic site that allows readers to download and read their favorite series of manhwa for free. It has a database that covers genres and subgenres with engaging titles aside from its extensive content library.
ToonGod offers unlimited reading experience, and no sign-up or registration is needed. By reading Manhwa comics on ToonGod, you avoid the risk of identity theft, data loss, corrupted networks, etc.
11. Manga Bat.
The desktop version of this site offers more navigation options, but the mobile version looks better, which is superb if you have unlimited data.
It has a search bar at the top that allows you to find a genre, author, or tile easily; also, you can create an account so you can keep tabs on your reading progress.
12. KakaoPage.
This website is launched by its parent company, Kakao Corporation. The webtoons on this website are free of charge, making it one of the most popular websites for Korean manhwa. However, you must wait for their next release as it's free, or you can purchase the next episodes if you can't wait.
13. NetComics.
Founded in 2005, Netcomics is now one of the top-rated platforms for reading manhwa comics. Netcomics offers an exciting experience to readers and allows them to discover and read new releases of manhwa.
This website also offers premium and free webtoons for rent or purchase. Netcomics ensures all its comics are licensed and hold legal rights.
It is compatible with Android and iOS devices. It has translations in English, Chinese, Japanese, German, Vietnamese, Indonesian, and Taiwanese.
14. Manga Dex.
It is among the best manhwa apps for Android users. Manga Dex caters to all languages and offers high-quality manhwa chapters uploaded regularly.
One commendable and nice feature of Manga Dex is its community-driven approach; this approach allows readers and users to translate and contribute their own comics. Its user-friendly interface will enable readers to easily search for any author or genre they prefer and enjoy.
15. Bilibili Comics.
This website offers thousands of manhwas online. It comes with cutting-edge technology that provides a seamless reading experience to readers. You can say goodbye to old titles and discover new and original tags; Bilibili Comics offers new and exciting manhwas for you to enjoy.
Also, you can download high-quality manhwas from the app and read them in your spare time; this comic website is the perfect companion for quiet moments of relaxation. It has translations in English, Indonesian, Chinese, French and Spanish.
On A Final Note;
Hopefully, this article will guide you if you want manhwa recommendations. Most of the sites mentioned in this article offer a variety of manhwas for free. Have a splendid reading!