Let's be honest, listening to an audiobook is much easier than reading one and with so many of us with more time on our hands this year, there has been an incredible increase in the amount of audiobook and ebook downloads.
But which service does everyone use? Usually, this comes down to personal preference and ease of use.
AllYouCanBooks was started in 2010 by Yuri Mintskovsky and has been featured in various entertainment publications and on television shows, including FOX, StarTribune, Tech Times, Bay Area Christian Family, Dailymotion, and Lifewire. Although the company has been around for a decade, it is not the most popular audiobook service available.
We decided to review AllYouCanBooks.com to find out how it compares to other audiobook services; namely Audible, Audiobooks.com, and Scribd.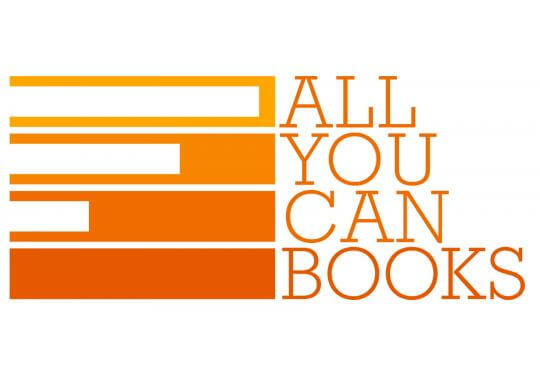 All You Can Books review
In order to compare AllYouCanBooks.com to other audiobook services, we first have to take a look at what it offers in terms of:
Cost
Content
Compatibility
Cancellation
1. Cost
All You Can Books
The website boasts unlimited access to 40000+ audiobooks, ebooks and foreign language courses for a monthly price of $19.99 with no restrictions.  This price is slightly higher than other audiobook services and is the only available pricing option. However, they offer unlimited content much like Scribd. The only difference is, with AllYouCanBooks, you can keep all the content you have downloaded (even during your 30-day free trial) after you cancel the service, no strings attached.
I don't know about you, but this seemed a little too good to be true and upon further research of this particular nugget of information, I found no mention of anyone successfully downloading and keeping content during their free trial without charge.
In fact, most AllYouCanBooks reviews online say that people have been charged for the service even though they have cancelled during their free trial. Not cool.  
Audible
Audible offers new members a free 30-day trial. During this trial, you have one free credit to spend on any book you like. You can cancel your trial at any point before your 30 days expire before being placed on the Gold plan subscription of $14.95.
Audible has different subscription plans (Gold And Platinum) as well as an annual subscription plan. 
Audiobooks.com
You can sign up for an Audiobooks.com free trial for 30-days during which you can access any 2 books, plus a bonus VIP book. Thereafter, similar to Audible, the cost per month is $14.95. There is only one subscription option, where you receive one credit per month and one free VIP book.
Scribd
Scribd also offers a 30-day free trial which you can sign up for before a monthly membership fee of $8.99 is charged. The great thing about Scribd is that there is unlimited access to content! Plus, if you are a student, you can get Scribd membership for just $4.99 a month plus you get 30 days free to start and a 4-month subscription to New York Times digital.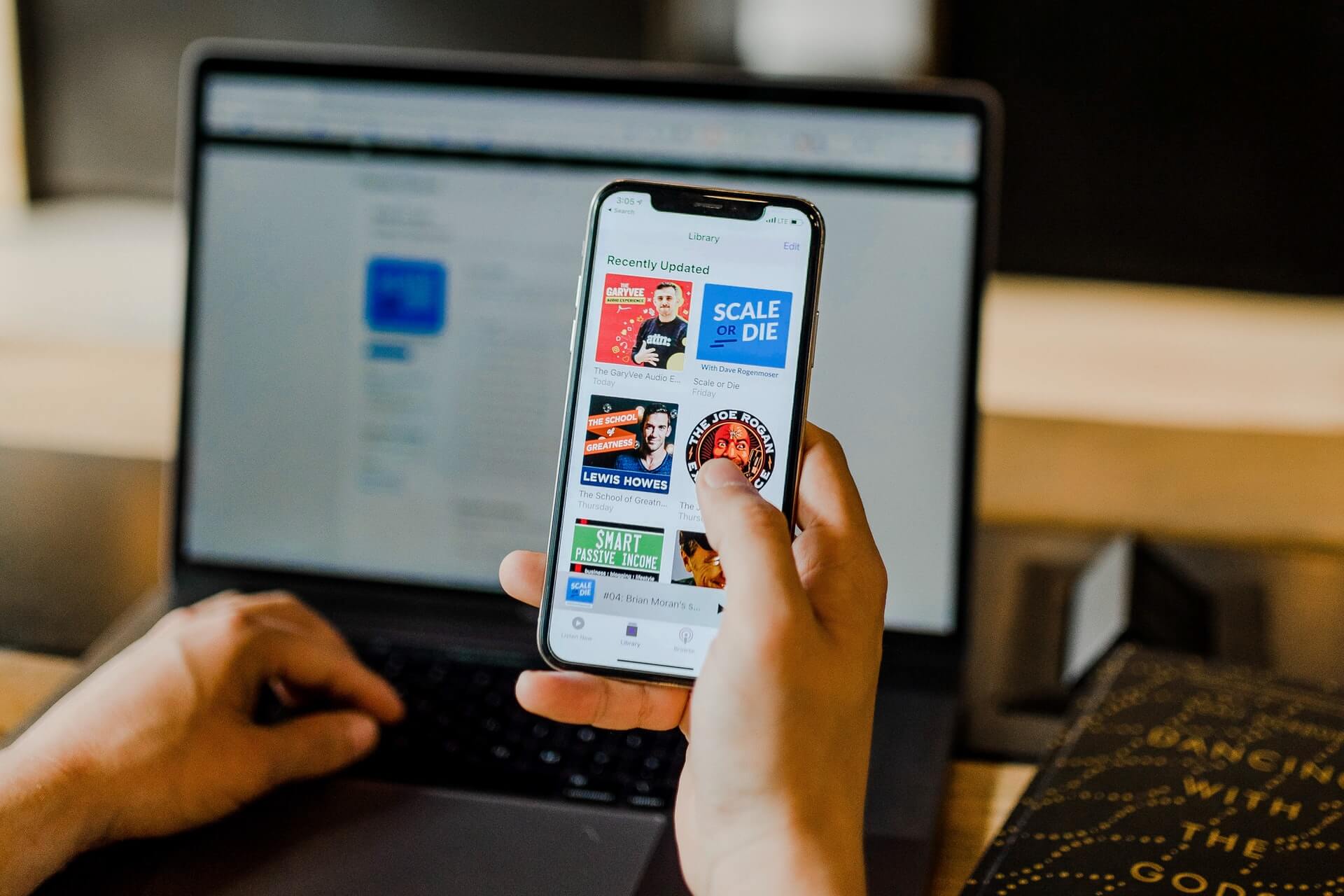 2. Content
All You Can Books
A quick AllYouCanBooks search shows that it offers 40000+ Audiobooks and ebooks. However, it's not that easy to search the available titles without first signing up. With a little more online detective work, the AllYouCanBooks list is not that great. The Top100 list has mostly classics, which you can easily download online for free and is also readily available (for free) on other audiobook services like Audible.
Another obvious downside in terms of the AllYouCanBooks list is that I could not find any current best selling novels on the site. This is a major disappointment if you're an avid reader and are looking for new content. This is evident as most AllYouCanBooks reviews show that users often cancel their subscription within their 30-day free trial as they cannot find the content they are looking for.
Audible
Audible has a library of over 20000 audiobooks. They also have Audible original and exclusive content which they have deemed " spoken word entertainment". This includes a number of podcasts which cover all genres.
Audiobooks.com
With Audiobooks.com, you will get access to more than 200,000 books and 1.2 million podcasts in the premium and VIP libraries.
In addition to the premium library and the VIP library, Audiobooks.com also has a section of completely free audiobooks.
Scribd
Scribd has over 1 million books available and their library is constantly growing. They have multiple categories which you can enjoy. And remember, just like All You Can Books, you can access as many titles as you want! You are not restricted by credits
3. Compatibility
All You Can Books
Finally! Some good news. AllYouCanBooks.com says the service works on any major device including computers, smartphones, music players, e-readers, and tablets. 
This makes the service easily accessible to users. Furthermore, a fair amount of user reviews state that the app is user friendly even though searching for content is not always straightforward.
Audible
You can listen to Audible audiobooks on any Smartphone, tablet, Kindle, Amazon Firestick or Smart TV. Audible also has a handy Car Mode feature whereby you can listen to your audiobooks in the car as you drive.
Audiobooks.com
Audiobooks.com has a desktop and a mobile app version. With these apps, you can listen to audiobooks on virtually any device that supports the app including PCs, Smart TVs, and Smartphones.
Scribd
Scribd can be used on any Android, iPhone, PC, Fire Tablet, Nook Tablet.
4. Cancellation
All You Can Books
If you wish to cancel your free trial or subscription on this service don't expect to readily find an "All You Can Books cancel subscription" link or button on the site or app. There is an email address available but most AllYouCanBooks reviews report that emails go unanswered.
If you want to know how to cancel AllYouCanBooks, other than calling customer service to cancel your subscription, you have to do some clever research online. The link to cancel your subscription can be found in the terms and condition page on the site.
Once again, online AllYouCanBooks reviews have cited this problem multiple times: users have been unable to cancel the service. Worst yet, they have cancelled the subscription and still gotten a charge on their credit card!
Audible
Your Audible membership can be cancelled at any time and you will receive an email confirmation immediately. You will still have access to all purchased titles after you cancel your subscription.
Audiobooks.com
Audiobooks.com offers easy cancellation via the app and website. All purchased titles will still be available except for the titles from the VIP library.
Scribd
You can cancel your Scribd subscription at any time you want to. They will send you both an immediate notification and a confirmation email once it has been done. The good news is that you will still have access to Scribd until the last billing day on your subscription. The bad news – you will no longer have access to any of the content you accessed.
All You Can Books Comparison
In summary, given the above information, you can see why AllYouCanBooks does not seem like the best option if you looking for a robust audiobook service with new content. To give you an easy visual of what is different between All You Can Books and the other audiobook services like Audible, Audiobooks.com and Scribd; let's have a look at the table below.
| | | | | |
| --- | --- | --- | --- | --- |
| | All You Can Books | Audible | Audiobooks.com | Scribd |
| Monthly Cost | $19.99 | $14.95 | $14.95 | $8.99 |
| Free Trial | Yes – but problematic | Yes | Yes | Yes |
| Content | 40000+ Audiobooks and ebooks | 200K + audiobooks and podcasts with exclusive Amazon Audible content | 200K + audiobooks and podcasts | Over 1M Ebooks, audiobooks, magazines, news, sheet music, articles |
| Compatibility | iPhone, Android, PC, music players, e-readers, and tablets | iPhone, Android, PC, TV, Alexa, Kindle, Fire TV  | iPhone, Android, PC | Android, iPhone, PC, Fire Tablet, Nook Tablet |
| Easy Cancellation | No | Yes | Yes | Yes |
| App Store Rating | 2.7 | 4.5 | 4.3 | 4.5 |
| Current Number of Users Worldwide | 50K+ | 100M+ | 1M+ | 10M+ |
As you can see from the table, AllYouCanBooks is definitely outdone by the other tried and tested audiobook services available. The other services are superior in terms of pricing, content and user preferences. In addition, they seem safer and more reliable. AllYouCanBooks' shady handling of subscription fees and cancellations leave most users feeling as if they have been scammed. This is probably why, even though they have been around for so long, they are not a firm favourite amongst users of audiobook services.
Follow the links to check out our detailed reviews of Audible, Audiobooks.com and Scribd if you want to learn more about these excellent options.